[The following is a paid advertisement.]
Kidney failure devastates people emotionally and financially as well as physically. Those with kidney failure have only two options for survival: Dialysis treatment (often 3x a week) or a kidney transplant. These patients suffer from symptoms that can include pain, nausea, fatigue, swelling, shortness of breath, and weakness.
Dialysis can take place at home or at a dialysis center – and access to insurance options can reduce financial stress for patients. Many patients are too sick to work, and with dialysis sessions taking four hours each three times a week, it's tantamount to having a part-time job.
In fact, about 80% of dialysis patients cannot work. To learn more, follow us on Twitter, like us on Facebook, and visit our website.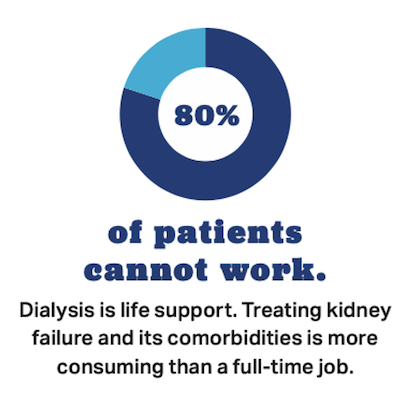 - Posted by Advertising Department


No Comments
Be the first to comment.
Sorry, comments for this post are now closed.