* Ben Orner at Capitol News Illinois…
As state leaders try to gather as much personal protective equipment (PPE) as possible to distribute to health care workers treating COVID-19 patients, Gov. J.B. Pritzker says the federal government sent Illinois 300,000 of the wrong type of mask.

In his daily press briefing about the novel coronavirus disease outbreak Monday in Chicago, Pritzker said the state's third shipment of relief supplies from the feds arrived Sunday, but likely includes 300,000 surgical masks instead of the N95 respirator masks Illinois requested.

"While we do not have a final count on this yet, I can say with certainty that what they sent were not the N95 masks that were promised, but instead were surgical masks, which is not what we asked for," Pritzker said.

Made of thin fabric and held loosely onto the face, surgical masks do not provide as much protection against COVID-19 as N95 masks, according to the U.S. Centers for Disease Control and Prevention. Surgical masks create a loose barrier for the mouth and nose against coughs and sneezes, while tight-fitting N95 masks are able to "filter small particles from the air and prevent leakage around the edge of the mask when the user inhales."
Pretty big difference between a surgical mask and an N95 mask…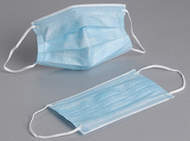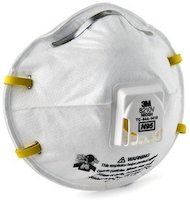 * Baltimore TV…
Maryland Gov. Larry Hogan asked for the federal governments help coordination efforts to combat coronavirus — by supplying more tests to states, coordinating access to supplies and more in a op-ed he co-wrote in The Washington Post Monday.

The Republican governor co-wrote the piece with Democratic Michigan Gov. Gretchen Whitmer. […]

They also said FEMA needs to do a better job coordinating the distribution of supplies.

"Right now, there is no single authority tracking where every spare ventilator is or where there are shortages," they wrote. "The lack of any centralized coordination is creating a counterproductive competition between states and the federal government to secure limited supplies, driving up prices and exacerbating existing shortages."
Centurion, an auction company based in Franklin Park, just concluded an auction this morning of dozens of ventilators to the highest bidders. FEMA should've seized those ventilators.
* If the feds want to act as a backstop, then they need to actually, you know, adequately backstop the states…
As the virus spreads across the U.S. and new hot spots emerge in states such as Illinois, Louisiana, Michigan and Texas, senior administration aides have privately argued the coronavirus response is a test of local politicians' leadership and resourcefulness — with the White House acting as a backstop for the front-line state-by-state efforts.

The strategy is built on the idea that state leaders have the greatest familiarity with residents, hospitals and public health departments, as President Donald Trump and his allies argue. But it has a political subtext: The approach could give the White House an opportunity to extract Trump from future criticism as the virus spreads throughout the nation and threatens to kill hundreds of thousands of Americans. It also could backfire among Americans who prefer to see a firm national response to a disease that does not respect state borders.

"That is a Darwinian approach to federalism; that is states' rights taken to a deadly extreme," said Martin O'Malley, the former Maryland governor who served for eight years on the Homeland Security Task Force of the National Governors Association. "The better read of federalism is that the states and federal government work together when the U.S. is attacked, whether it is by imperial Japan or a pandemic."
Caterpillar just shut down a plant near Peoria. A proper use of the Defense Procurement Act could prevent that sort of thing from happening (not specifically with that plant, necessarily) and get our supply system in order.
23 Comments




































































Sorry, comments for this post are now closed.