[Comments are now open on this post.]
* Press release…
The Illinois Department of Public Health (IDPH) today announced 899 new cases of coronavirus disease (COVID-19) in Illinois, including 31 additional deaths.

Cook County: 2 male 40's, 3 female 50's, 1 male 50's, 1 female 60's, 2 male 60's, 2 female 70's, 2 male 70's, 4 female 80's, 1 male 80's, 1 female 90's
DuPage County: 3 female 70's, 1 female 80's
Kane County: 1 male 70's, 2 female 80's
Kankakee County: 1 female 80's
Lake County: 1 male 60's
Montgomery: 1 male 50's
Peoria: 1 male 90's
Will: 1 male 60's

Boone, Calhoun and Gallatin counties are now reporting cases. Currently, IDPH is reporting a total of 11,256 cases, including 274 deaths, in 71 counties in Illinois. The age of cases ranges from younger than one to older than 100 years.
…Adding… IDPH charts. Tests…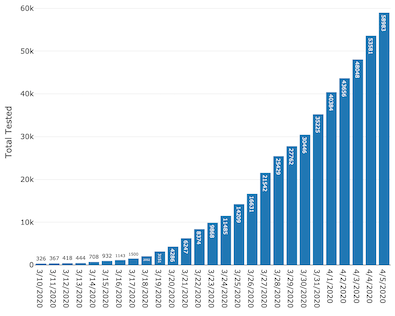 * Cases…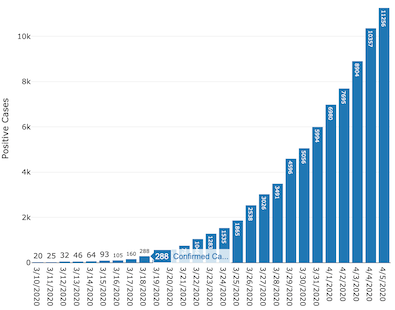 * Deaths…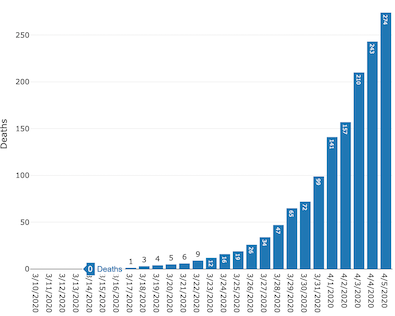 Click here to help buy presents for LSSI foster kids!
No Comments
Be the first to comment.
Sorry, comments for this post are now closed.