[The following is a paid advertisement.]
The Illinois Kidney Care Alliance (IKCA) and its dialysis provider member companies are working diligently across Illinois to support dialysis patients and their caregivers in the face of the coronavirus pandemic. Given their underlying comorbidities, people with kidney failure are at a greater risk of complications if they contract COVID-19. To offset this concern, Illinois' dialysis providers have instituted advanced infection control protocols in their clinics to help give care teams and patients protection against possible infection.
Dialysis patients should: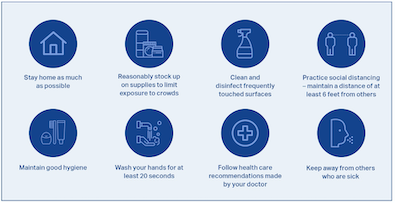 Dialysis patients should continue to take any medicine prescribed by their physicians and should NOT miss their treatments.
For more information on the impact of COVID-19 on kidney patients, visit the Centers for Disease Prevention and Control and the National Kidney Foundation, and follow IKCA on Facebook and Twitter.
- Posted by Advertising Department


No Comments
Be the first to comment.
Sorry, comments for this post are now closed.