* A PR pal sent this to his clients at about 11:30 this morning. I updated it with some cannabis info…
Done

SB 2099 — $5 billion borrowing for budget. Passed both houses.

SB 2541 – Hospital assessment. Passed both houses.

HB 2455 – Labor-business agreement on worker's comp/unemployment. Passed both houses.

SB 1863 – Election omnibus, including vote by mail. Passed both houses.

SB 1569 – Education omnibus. Passed both houses.

HB 2096 – Local government omnibus. Passed both chambers.

SB 471 – Various COVID response measures. Passed both chambers.

SB 1864 – Healthcare omnibus. Passed both chambers. [Amendment 6 filed in House - strips out most telehealth language.]

SB 516 – Gaming. Passed both chambers.

SB 2135 – Legislative oversight of Governor's reopening plans. Passed both chambers. [Amendment passed to remove remote legislating, FOIA provisions, etc.]

HB 357 - BIMP. Passed both chambers.

HB 64 – Capital plan reappropriations bill.

SB 264 – Budget. Passed both chambers.

Not done
If you have any additions, subtractions, updates etc., let me know in comments or via text or email. Thanks!
…Adding… There's been some harsh "lobbying" by a leftist group on behalf of Rep. Ramirez's legislation…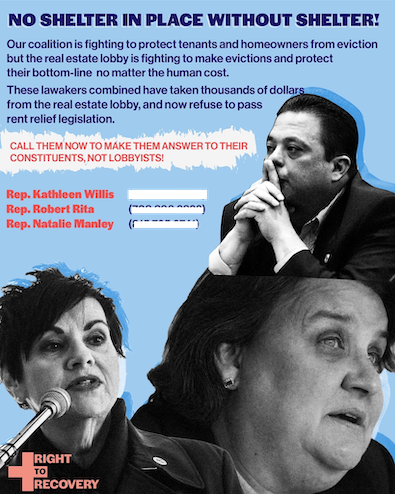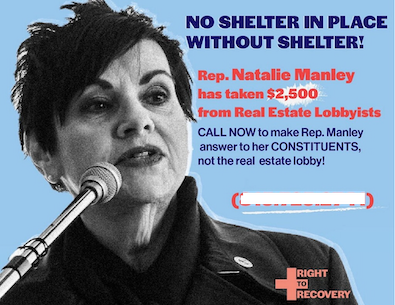 The idea that $2,500 in campaign contributions will "buy" the vote of a pretty quality legislator is a bit much.
From Rep. Ramirez…
I've been working the last eight weeks to help Illinoisans not to get thrown out of their homes and making sure that tenants and landlords have relief during this crisis. I knew nothing about this flyer as I've been focused on working collaboratively with all my colleagues to pass the most substantive relief for all during this time.
…Adding… Pool report…
And for those of you waiting for SB3066 (the rent relief measure), it will not come up in the Senate today, I'm told. Stakeholders and lawmakers could not reach an agreement. Instead, check the budget for an increased allocation to IDHA, who will administer a program to offer related relief to renters and homeowners.
21 Comments






























































Sorry, comments for this post are now closed.