* Rockford Register-Star…
The Winnebago County Board meets Thursday to consider a resolution condemning Chicago Rockford International Airport Director Mike Dunn for calling board member Dorothy Redd "pathetic and stupid" in a fiery text message he sent her this month.

The controversy began soon after Chairman Frank Haney nominated Mike Schablaske on May 4 to the Greater Rockford Airport Authority Board of Commissioners. Schablaske served as a finance executive at Woodward for many years before leading the Transform Rockford civic organization from 2013 to 2018.

In a May 14 memo to Haney, Redd asked that Haney withdraw Schablaske's nomination and let whomever voters elect to succeed Haney in November nominate someone to the airport board. Redd's concern? The airport board lacks diversity. Five of its six members are white, as is Schablaske. Two of the six airport commissioners are women.

When Dunn learned of Redd's memo to Haney, he sent her a text message that read:

"I just read your pathetically stupid memo to the chairman re: the airport board. Please be aware if you did your research you would know that there hasn't been an all-white male board at the airport for over 30 years. Since I have been associated with the airport and or the airport board since 2001, there has at all times been a minority on the board — Judge Gwyn Gulley, Rev. K. Edward Copeland and now, Leslie West. Your idiotic and stupid statements are actually more pathetic than stupid. Do your job. Thank God, the airport board is not and has not been filled with the likes of you."
"A minority"? Rockford is 51 percent white, 21.2 percent African-American and 18.4 percent Latino. But, yeah, the airport board has always had one "minority." Woo-hoo!
You may not be surprised to see the photos of County Commissioner Redd and Airport Director Dunn…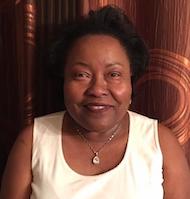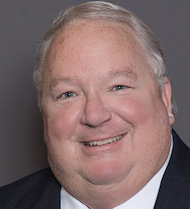 [Oops. I originally uploaded the wrong pic for Dunn. Fixed now.]
* And the airport board is backing Dunn up…
A scathing text message that the city's airport director sent to a Winnebago County Board member was the communication of a private citizen and does not reflect the opinion of the airport board, said Paul Cicero, chairman of the airport board. […]

"Sounds like a private citizen expressed an opinion," said Paul Cicero, chairman of the Greater Rockford Airport Authority Board of Commissioners, when asked on Thursday about his opinion of Dunn's text message. […]

On Thursday, the County Board approved a resolution declaring Dunn's text message to Redd was "inappropriate in subject matter and tone." Board members elaborated on that message in a letter to airport commissioners.

"The lack of respect Mr. Dunn showed Ms. Redd is not acceptable from anyone, much less someone who occupies the position he has with the airport," the letter states. "… Mr Dunn owes Ms. Redd and the entire County Board on which she serves an apology. In the future we hope that his speech and writings will be tempered with professionalism and respect."
* Back to the original story…
"I have known Mike Dunn for 30 years or maybe more," said [county board member Angie Goral], D-13. "I am tired of people saying 'Well, that's the way he is.' He doesn't just owe Dorothy an apology. He owes the whole board an apology. We all need to stay together on this."
*** UPDATE *** From Gov. Pritzker's press secretary Jordan Abudayyeh…
Gov. Pritzker has assembled one of the most diverse administrations in state history, because the governor knows representation matters. No public official should use inflammatory language and insults to silence those that call out inequity. The governor urges the Winnebago County Board to take action and make a real commitment to equity.
21 Comments






























































Sorry, comments for this post are now closed.