* Edgar County Watchdogs…
Fox Run Restaurant filed a lawsuit in Sangamon County Circuit Court [yesterday] naming the City of Springfield and Mayor James Langfelder as defendants.

The Complaint is against the city's "Emergency Ordinance(s)" and the Mayor's statutory authority to extend Executive Orders past 7 days without the consent of the city council, as written in Section 7 of the Emergency Interim Executive Succession Act (also within the Illinois Emergency Management Agency Act), and past the first regular meeting of the city council as written in the Illinois Municipal Code, Section 11-1-6.
Documents here and here. This is a DeVore special.
* Memory lane…
Businesses continue to open up in defiance of the state's Stay-at-Home order.

The restaurant Fox Run Restaurant and Lounge in Springfield opened on Friday, May 22.

A photo taken inside the restaurant shows Representative Darren Bailey, R-Xenia, got an even early sneak peek with a visit to the business on Thursday.
Pic…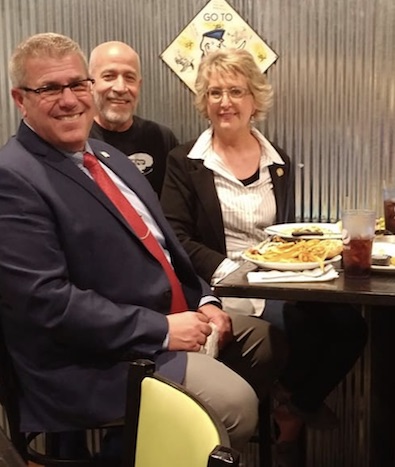 26 Comments













































































Sorry, comments for this post are now closed.