* From YouTube…
Representative Jim Durkin and Senator John Curran host a two-part virtual reptile show with the Traveling World of Reptiles called, 'Reptiles Go Virtual!'
Leader Durkin made a brief appearance at the start of the first video, but it's all Sen. Curran after that. I asked Durkin's spokesperson why he wasn't around. Her text…
Yeah unfortunately something came up on the filming day so he barely got to be there.
"Sorry, John, but something has definitely come up and I really gotta split. I feel so bad for leaving you like this. Toodles!"
* Screen cap…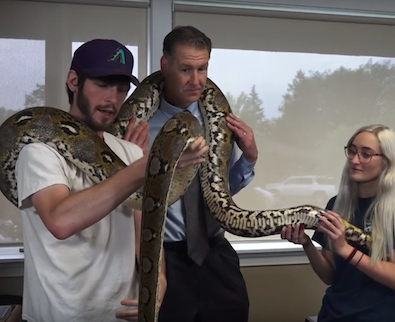 30 Comments

























































































Sorry, comments for this post are now closed.