* A reader took this photo in Shelbyville…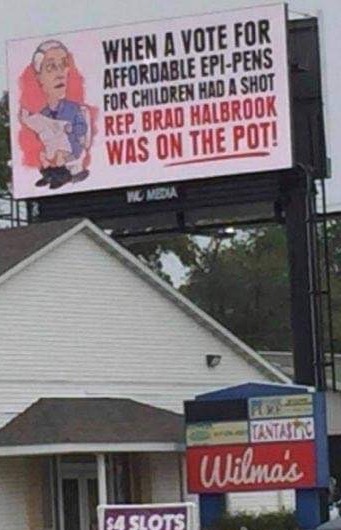 Um, OK.
* I reached out to Rep. Halbrook's Democratic opponent Mitchell Esslinger (who has raised only a couple of thousand bucks) to ask if he put up the billboard (which has no required "paid for by" legal disclaimer on it) and why. The response from his campaign manager…
The Esslinger campaign did not pay for this sign, it is from a constituent who I believe is upset that Rep. Halbrook missed the epi pen vote last year because in his own words he was "in the bathroom".
Rep. Halbrook was recorded as an "NV" on the rollcall.
* From Facebook last year…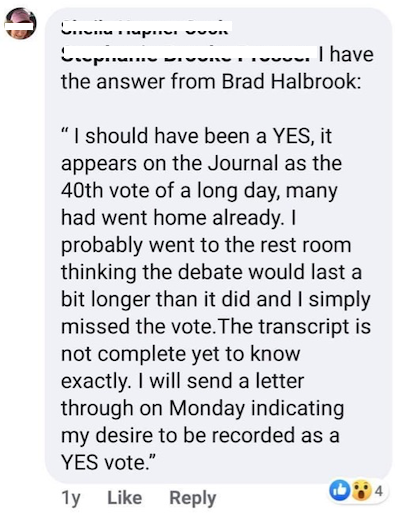 14 Comments »









































This is not Facebook, so uncivil comments, profanity of any kind, rumors and anonymous commenters will not be tolerated and will likely result in banishment.