* Click the pic for a better view…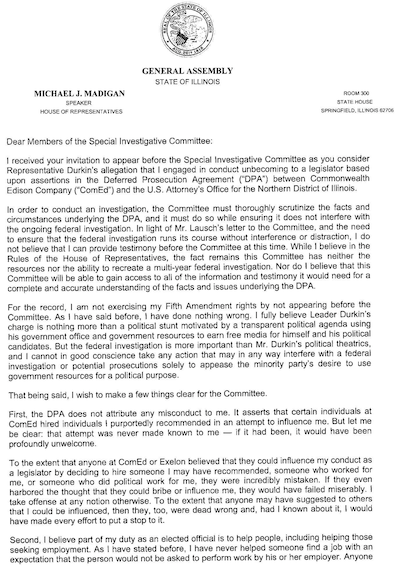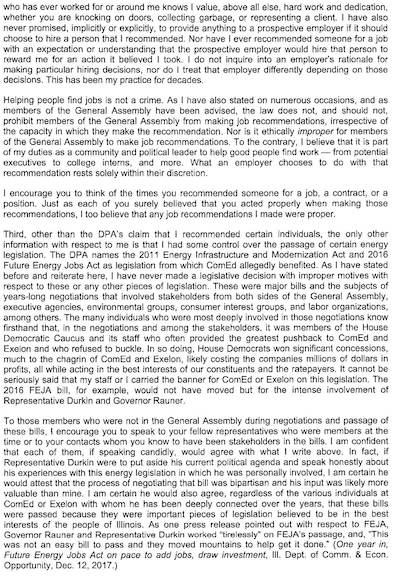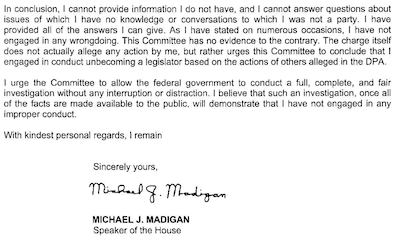 *** UPDATE 1 *** From the committee's chair, Rep. Chris Welch…
"As of 5 p.m. on Friday, Sept. 25, the Special Investigating Committee has received no formal indication of any witnesses planning to testify.

"The committee will proceed as scheduled with our Tuesday, Sept. 29 hearing at 2 p.m., and I ask all members to come prepared to conduct themselves in a manner reflective of the serious business before us."
The correspondence received by the committee is here. Still no statement from Rep. Welch on the planned appearance by an as-yet-unnamed witness from ComEd.
*** UPDATE 2 *** House Republican Leader Jim Durkin…
Speaker Madigan continues to take the path that his own House Rules apply to all except him. The House Democrats and Governor Pritzker must step up and demand answers about Madigan's involvement in ComEd's admission of guilt in a bribery scheme lasting nine years.


Click here to help buy presents for LSSI foster kids!
19 Comments
























































Sorry, comments for this post are now closed.