* Finke…
Rep. Mike Murphy, R-Springfield, a former restaurant owner, said during a briefing with state health officials Thursday that lawmakers were told private gatherings and universities pose a bigger transmission problem than bars and restaurants. He, too, wants to see the data Pritzker is using to determine the mitigations.

Pritzker has said that information will be made available early next week. He said it's taken time to compile records from nearly 100 separate local health agencies.

Murphy said if "it proved to be that restaurants and bars were the reason why we cannot control the spread of this, yes I would (support the mitigations). But I haven't seen that proved, and I'm not sure they have it."

"There has been no data that says there has been an outbreak linked to bars and restaurants," Bourne added.
* I told subscribers about this earlier today, but it's important enough that I think we should go over it here now. This IDPH data is for Region 3 (which includes Springfield) through a couple weeks ago. Expect an update very soon…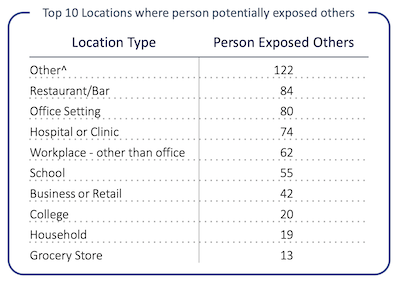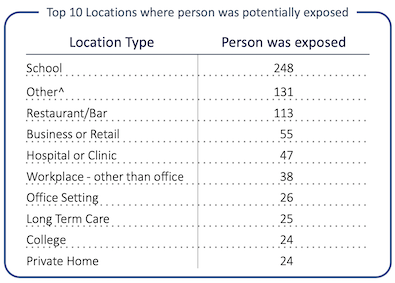 "Other"…
'Other' means locations not selected from the 37 standard locations available to the contact tracing workers. These locations include vacation, frat house, library, fire department and a variety of other venues and may include non- responses.
As you may recall, Rep. Tim Butler, who was also at yesterday's HGOP press conference, said he had no idea how he caught the COVID. He's therefore an "other."
* Dr. Ezike yesterday…
There's exposure data, and then there's outbreak data. Those are two different pieces of data that are collected.

As the governor explained, the outbreak data will be where all of these individuals in the same space and time were diagnosed as cases and they're connected to one another clearly. There's a connection like 'I was with you. And I developed symptoms, we were in this space,' and these people were all connected. So that could be at a fraternity party, that could be at a wedding. Those were clearly identified outbreaks.

Most people who end up contracting the infection don't know exactly who they got it from. They don't say, 'Oh, I was with so and so who was positive, that's where I got it'. If they don't have any idea of who they got it from, then that's when you go into the contact tracing, in terms of identifying places that they were in the time that you would have contracted the virus.

And so from that data that you collect from all these people who were just like, 'Well, I was here, I was there,' it is consistent that where those people recollect that they were in the time, were bars and restaurants. Obviously, if people were in school, they will say school people who were at work will say work.

So, we already told you we're not the ones who are going to be closing school, we're not going to tell people not to go to work. We have to operate in the place that we can operate. And there you have, sitting there, bars and restaurants coming up time after time in the exposure sites that people were before they contracted the virus.
…Adding… IDPH Region 3…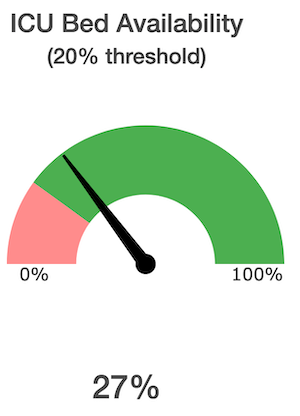 And from Sangamon County…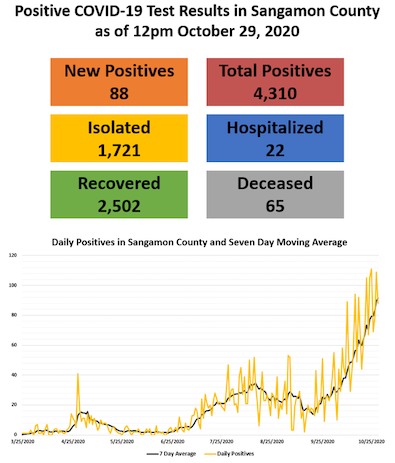 But, yeah. Go hang out in a crowded indoor tavern.
60 Comments



















































































































































































Sorry, comments for this post are now closed.