* Remember this from yesterday?…
* Greg asked DeVore whether he'd paid the $1,000 bounty of footage of Pritzker celebrating Thanksgiving with friends and family. As you know, I posted a photo of Pritzker and his wife on a Zoom chat during Thanksgiving dinner. DeVore's response…

Well one, I want to clarify that. The thousand dollars that I offered for footage from a journalist to take a picture of the governor should they see him out celebrating with friends and family. Friends and family being a generic term. I didn't even know he had kids until I put that out. So he has kids, OK, I don't care about that. But no, I didn't pay it out because, again, you know I was looking for the governor. He's using the word bounty, I didn't use the word bounty. But no, I didn't pay it out.
Emphasis added because of this…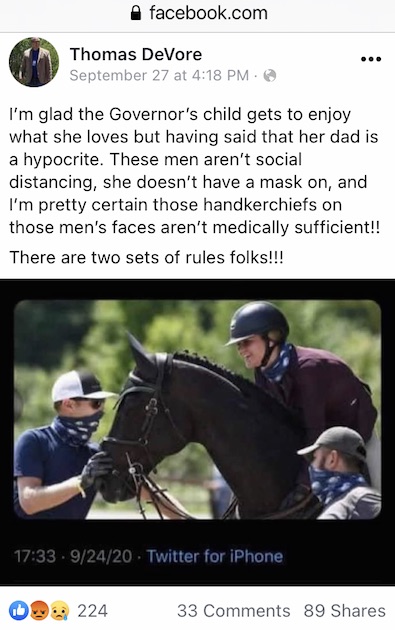 16 Comments















































Sorry, comments for this post are now closed.