* The House has decreed that it will not allow reporters on the floor of the 40,000 square foot BOS Center because of public health and security concerns. When I've objected, I've been asked why I wanted to be on the floor if I was going to have to remain at least six feet away from everyone else anyway.
But adding a relative handful of reporters to a huge hall like that shouldn't significantly increase viral load. House press credentials are not easily available, so the security concerns are unfounded and even insulting. And folks who are wearing masks are allowed to be closer together than six feet, as should be abundantly clear from these photos taken during the May special session…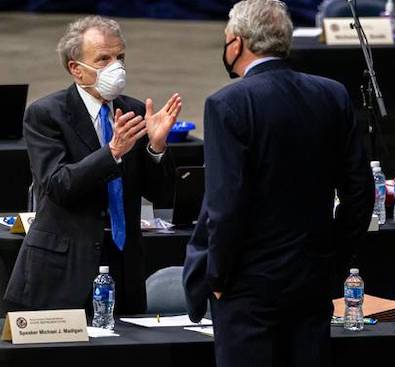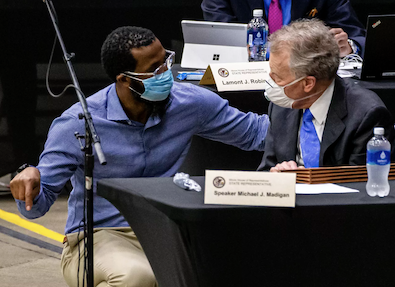 * And, again, look at all the empty space behind the members in that 40,000 square foot hall…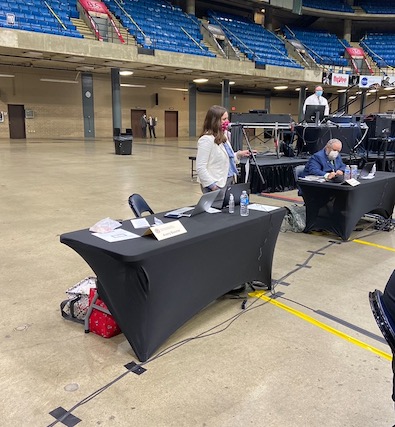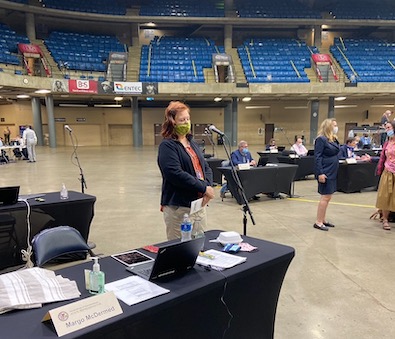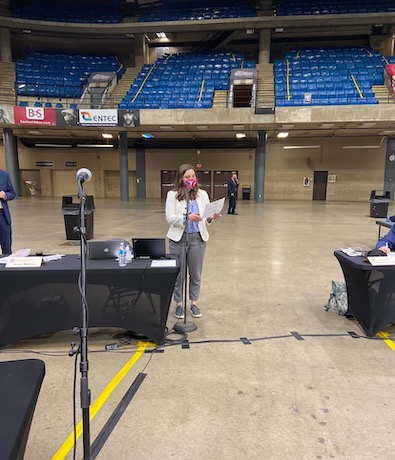 * I've been tested for COVID-19 and won't be venturing forth until the results come back and would be happy to provide testing documentation. I never go anywhere in public without wearing a mask, I don't go to indoor restaurants and bars and nobody comes into my house without wearing a mask.
I'm more than willing to take what will hopefully be a relatively moderate risk to do my job, and most other reporters I know agree. We're essential workers who do necessary work. And the next several days could be the most momentous in Illinois government since I do not know when.
Let us in.
*** UPDATE *** Earlier today…
Illinois House Republican Leader Jim Durkin officially requests Speaker Madigan lift the unnecessary restrictions that block the press corps from their regular access to members along the perimeter of the House chamber floor. pic.twitter.com/G1IEgFPbE7

— Mark Maxwell (@MarkMaxwellTV) January 8, 2021
54 Comments

































































































































































Sorry, comments for this post are now closed.