* Rep. Darren Bailey (R-Xenia) appears to have had some sort of medical emergency. Live video from BlueRoomStream.com showed Bailey lying on his back on the floor for several minutes. He eventually stood up and was placed in a gurnee by paramedics and wheeled out of the House chambers at the BOS Center.
…Adding… Photo…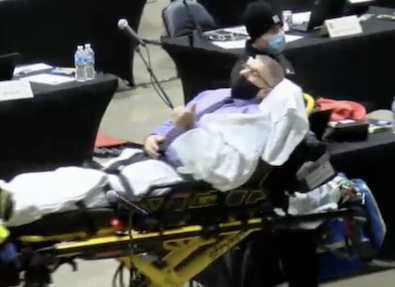 …Adding… House GOP Leader Jim Durkin said Bailey has been experiencing some "gastrointestinal issues over the past few days" and likely passed out because he hadn't yet eaten today.
Leader Durkin said Bailey "hit his head," but said he believes Bailey will "be fine." He asked for prayers for a quick recovery so Bailey can rejoin the chamber.
I'm told by a witness that Bailey hit his head "hard," but was coherent within seconds of going down.
*** UPDATE *** From Rep. Bailey…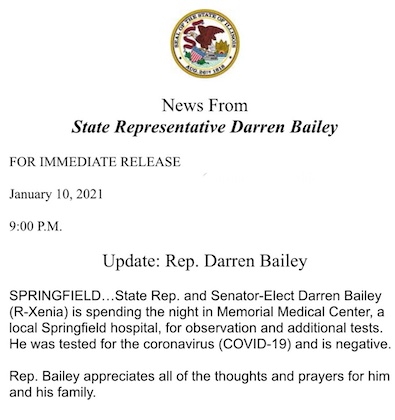 No Comments
Be the first to comment.
Sorry, comments for this post are now closed.