* We've seen a lot of chatter online lately about teen suicides. So I asked the Pritzker administration a while back for some numbers and they compiled the latest data from the counties and I'm a bit late presenting it to you. Sorry.
Click the pic for a larger image…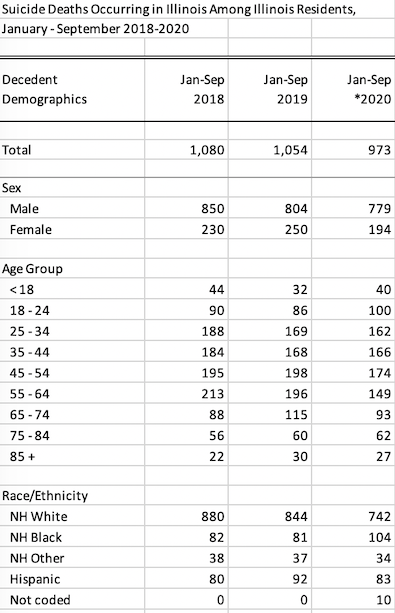 So, teen suicides were up last year compared to 2019, when most demographics saw significant declines, but they're down compared to 2018. Note, however, the rise in Black suicides.
14 Comments









































Sorry, comments for this post are now closed.