* As a reminder, 84 percent said Illinois was on the wrong track in an early 2018 poll conducted by the Paul Simon Public Policy Institute. Things are improving from the Rauner days and it shows, despite the best efforts of some. This poll is from Ogden & Fry…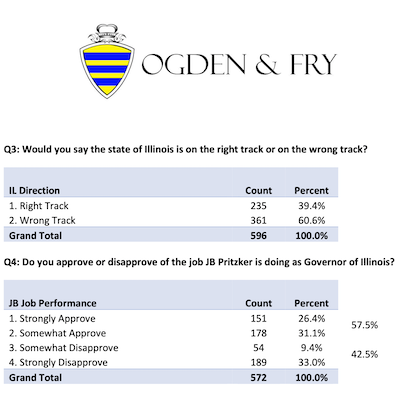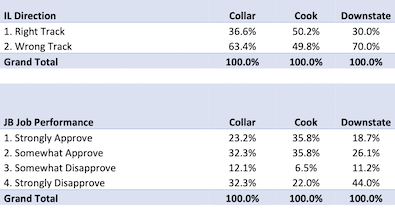 * Methodology…
Ogden & Fry conducted a nine-question poll on Friday June 4 and Saturday June 5, 2021 with 752 respondents. Respondents were selected by random sampling of likely general election voters. The margin of error for this poll is +/- 3.65% at the 95% confidence interval.
There were several other questions, mostly related to the sex education bill, so click here for the rest.
30 Comments »

























































































This is not Facebook, so uncivil comments, profanity of any kind, rumors and anonymous commenters will not be tolerated and will likely result in banishment.