[The following is a paid advertisement.]
Nominations are open now for the inaugural Paul Simon-Jim Edgar Statesmanship Award. Inspired by the service of former U.S. Senator Paul Simon, a Democrat, and former Illinois Governor Jim Edgar, a Republican, the award will affirm and celebrate the best traditions of Illinois politics and government.
The Simon-Edgar Award will be presented each year to an elected Illinois official at the state or local level who has demonstrated a pattern of public service characterized by vision, courage, compassion, effectiveness, civility, and bipartisanship.
We seek guidance from fellow Illinoisans and urge citizens from the Prairie State to nominate someone from local or state government who has displayed exceptional leadership. We are not seeking the perfect public servant, but a leader who has consistently endeavored to serve the public good and prepare their constituents for future challenges and opportunities.
Visit our website to submit your nomination by June 15.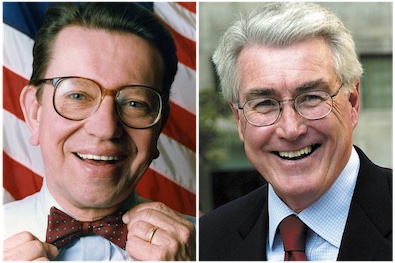 - Posted by Advertising Department


No Comments
Be the first to comment.
Sorry, comments for this post are now closed.