* Mark Maxwell…
All hospitals and health care facilities in Illinois must begin keeping records that monitor vaccination status and Coronavirus test results for all of their staff, according to a new emergency rule issued by the state on Friday.

The Illinois Department of Public Health quietly filed the emergency rules with the Secretary of State's office at the close of the first week under Governor Pritzker's new vaccine mandate for health care workers. Pritzker's mandate would require all workers at health care facilities and schools to be fully vaccinated or submit to weekly testing. The new reporting and record-keeping rules apply to hospitals, assisted living centers, skilled nursing facilities, sheltered care facilities, veterans homes, and a variety of other health care facilities licensed with the state, and go into effect immediately.

"Each establishment shall maintain a record of fully vaccinated staff, unvaccinated staff, and weekly testing," the rules say, though they offer no specific instructions on how facilities should report that information to the state.

"The emergency rule is silent on how they are going to collect," Danny Chun with the Illinois Health and Hospital Association said in a phone call on Monday. "You can't just turn on a light switch and start a new reporting system 'effective immediately.'"

The new emergency rules don't appear to allow any room for unvaccinated health care workers to decline a Coronavirus test.

"Staff who are not fully vaccinated may be permitted to enter or work at the establishment while they are waiting to receive the results of their weekly test," the rules say. Otherwise, the state rules mandate that any workers who refuse the vaccine for religious or medical reasons "shall undergo the testing requirements."

The Illinois Health Care Right of Conscience Act says, "It is the public policy of the State of Illinois to respect and protect the right of conscience of all persons who refuse to obtain, receive or accept…health care services and medical care…and to prohibit all forms of discrimination, disqualification, coercion, disability or imposition of liability upon such persons or entities by reason of their refusing to act contrary to their conscience or conscientious convictions in providing, paying for, or refusing to obtain, receive, accept, deliver, pay for, or arrange for the payment of health care services and medical care."
* Getting slightly better…
Vaccine milestones Illinois hit this weekend:
7 million residents fully vaccinated (>55%)
DeKalb County: >50,000 residents fully vaxxed

Milestones we'll hit this week:
Suburban Cook: 1.5 million fully vaxxed
DuPage County: 600,000 fully vaxxed
La Salle County: 50% fully vaxxed https://t.co/hJ0Vd5Okw1

— John_Sahly (@JSahly) September 27, 2021
Also, 65.92 percent of eligible Illinois voters are now fully vaccinated.
* Daily Herald…
A Kane County judge has denied a request for a temporary restraining order in a case filed by four employees from St. Charles Unit District 303 and Geneva Unit District 304 who are challenging COVID-19 vaccination and testing requirements.

District 303 teachers Nicole Cournaya and Jeffrey Otterby; a District 303 administrative assistant, Christine White; and a District 304 bus driver instructor, Terry Todd, are seeking an injunction. They want a judge to prevent their employers from enforcing an order from Gov. J.B. Pritzker banning school workers from buildings if they are unvaccinated against COVID-19 and refuse to be tested weekly.
* Daily Herald…
Park Ridge parents who were forced to pull their three children from school because the kids hadn't quarantined after a trip abroad are suing over the matter.

Lucas and Daniela Fuksa filed a petition for relief and for an injunction against Park Ridge-Niles School District 64 and Superintendent Eric Olson on Monday in Cook County circuit court. […]

"The district and Defendant Olson have infringed upon the lawful right of the Children and their Parents to be free to choose for themselves what health and safety measures they feel are appropriate for the Children," the petition states.
* Speaking of lawsuits, Tom DeVore's Facebook page is now visible again. Videos are not available, however, unless maybe if you're one of his FB friends. Remember that live video urging his followers to "Bring this state to its knees"? This is what happens when you click on the link…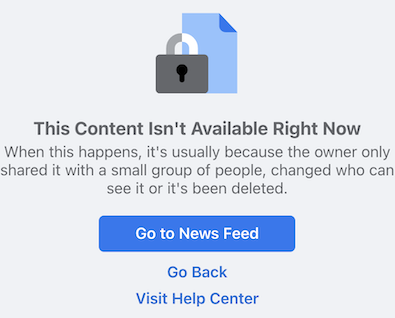 * Good points…
* Another good point…
One EASY way the City of @Chicago can spend the $30,000,000.00 in unspent Small Business Resiliency Fund aid?

Refund 75% of City license fees paid/due from the hardest hit small businesses, those that got PPP Round 2. The same businesses largely closed for half of 2021

— Chicago Bars (@chicagobars) September 27, 2021
* WICS…
More than a dozen Illinois schools and districts are still not requiring face coverings, even though they risk losing funding and state recognition. […]

Four are public school districts and nine are private schools. […]

The public districts are all in or near Central Illinois–Nauvoo-Colusa CUSD 325, Cowden-Herrick CUSD 3A, Beecher City CUSD 20, and Hutsonville CUSD 1. […]

The [Beecher City] school board voted to hire attorney Tom DeVore and the Silver Lake Group to represent them on any legal issues regarding the mask mandate, but it's unclear if any lawsuits have been filed.
* More…
* Biden receives coronavirus booster shot on camera

* Heavy drinking on the rise amid pandemic-related stress, new survey reveals

* FBI: Killings soared nearly 30 percent in 2020, with more slayings caused by guns

* Chicago Public Schools Enrollment Nosedives Again: Chicago Public Schools enrollment is down by at least 10,000 students this fall. It has dropped by more than 24,000 since the pandemic began.
24 Comments







































































Sorry, comments for this post are now closed.