* My Uncle Denny Miller lived the American dream. Back when I was a little kid he was one of my greatest heroes. Dude was just so cool. Denny and my dad were so close as brothers that Dad named his second son after him. Uncle Denny met Little Denny when he came home from the Navy.
Denny settled down with a woman who loved him fiercely and he stayed with her to the end. He enjoyed driving fast cars, owned his own auto shop and was big on the local stock car circuit. He raced car number 51, in honor of Bears great Dick Butkus. His daughter, his son and even some of their kids raced - and they always had that same number 51 on their cars. He truly stomped on the terra, but he also left the world better than he found it.
This is how I will always remember him…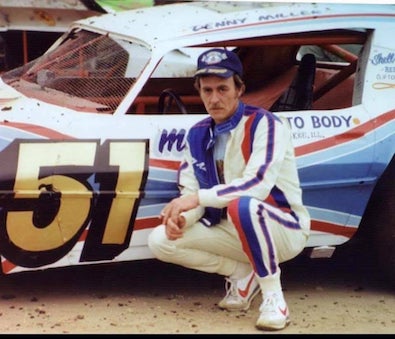 And, yeah, he truly was as bad*ss as that picture implies. Maybe more so.
Uncle Denny died this week after a bout with cancer. My heart goes out to his (our) family and his many, many friends. And a special big hug to my dad and my Aunt Lynne.
* Waylon will play us out…
So far I ain't found a rhyme or a reason to change
No Comments
Be the first to comment.
Sorry, comments for this post are now closed.