* This looks like a Ron Gidwitz "donor class" special…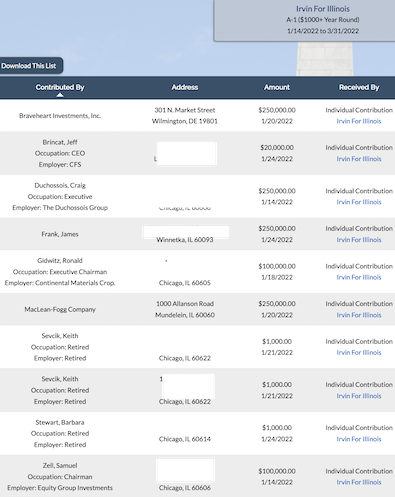 That is more than Irvin's Republican opponents have raised lately, but it's not enough to stay on TV for very long. And once you go off, your message is lost.
In other words, "Paging Ken Griffin."
13 Comments






































Sorry, comments for this post are now closed.