* I am in dire need of a haircut and I made an appointment for lunchtime. But, when I did, I forgot that Sangamon County Judge Reylene Grischow could issue an order or decision today on the Tom DeVore case(s). Too late to back out now, so if something breaks while I'm gone, you can use this post to discuss. Keep a close eye on the live coverage post. Otherwise, it's just another open thread.
…Adding… MD 2020 is called "Mad Dog" for good reason. Stay away from that stuff…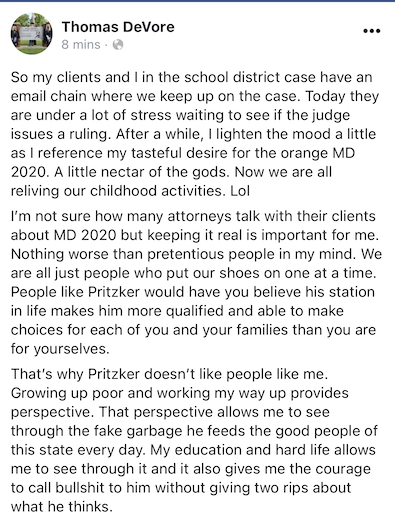 26 Comments













































































Sorry, comments for this post are now closed.