* Background is here if you need it. From Illinois Supreme Court Rule 67 - Canon 7 of the Code of Judicial Conduct...
A candidate for a judicial office … shall not:

(i) make statements that commit or appear to commit the candidate with respect to cases, controversies or issues within cases that are likely to come before the court
* With that in mind, notice the Supreme Court candidate's use of a #ProChoice hashtag…
Thank you @PPIAction and @PersonalPAC for your support in this race. I am proud to be the sole candidate endorsed by these vital pro-choice organizations in this IL Supreme Court - Second District race. #ProChoice #SupportWomen #RoeVWade #Justice https://t.co/526RVAsrRh

— Nancy Rotering (@NancyRotering) May 26, 2022
* And Rotering isn't the only Supreme Court candidate who's trying to get the message out on this particular topic. This example from the 3rd District a few weeks ago doesn't appear to be an obvious violation of the canon, but it's why Personal PAC and other groups are so anxious about the court's balance…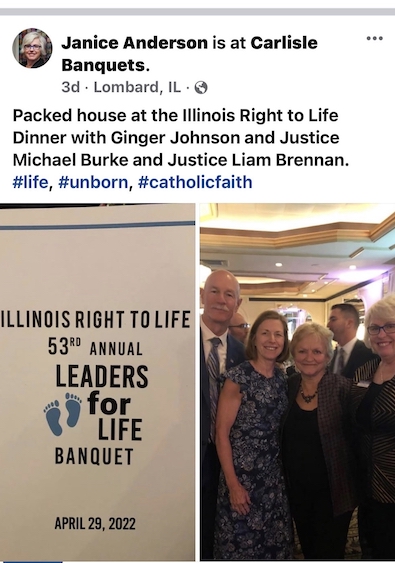 29 Comments






















































































Sorry, comments for this post are now closed.