* Fox 32 has aired two reports about a new Ogden & Fry poll, but has yet to disclose what the actual toplines are except that Bailey leads Irvin by 14 points and Sullivan trails Irvin by about 6 points. The person who owns the firm, Republican Cook County Board candidate Matt Podgorski, did say that his toplines came very close to the Sun-Times result of 32-17 Bailey over Irvin, but that's it.
By the second story, Fox 32 shared the factoid that when undecideds were pushed to make a decision, Bailey's lead supposedly increased to 16 points…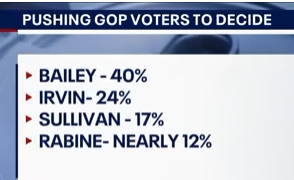 No methodology was disclosed, including how many people were polled, how they were polled, what sort of Republicans were polled, when they were polled, the geographic breakdown and the MoE. Not exactly best practices, but I figured you'd want to know and hear some of the caveats.
Supposedly, we'll find out more tonight during the 9 o'clock news, including maybe results in other races.
*** UPDATE 1 *** Toplines…
Darren Bailey 31
Gary Rabine 8
Jesse Sullivan 11
Max Solomon 1
Paul Schimpf 3
Richard Irvin 17
Undecided 30
Methodology…
Ogden & Fry conducted a nine-question poll June 11 - 12, 2022, with 662 respondents. Respondents were selected by random sampling of likely Republican voters. Responses were gathered through SMS to web. The margin of error for this poll is +/- 3.89% at the 95% confidence interval.
*** UPDATE 2 *** Slate…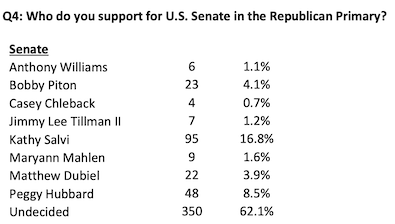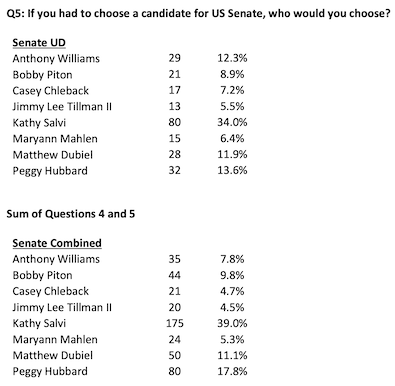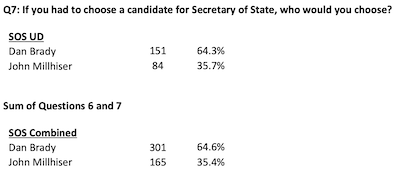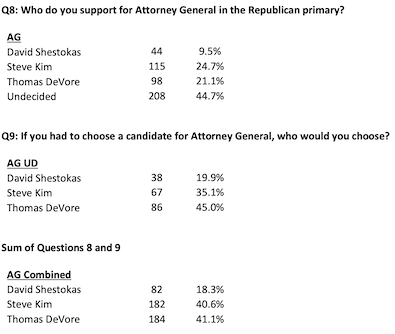 59 Comments
















































































































































































Sorry, comments for this post are now closed.