* Peter DiCianni is a Republican running for DuPage County Board Chair…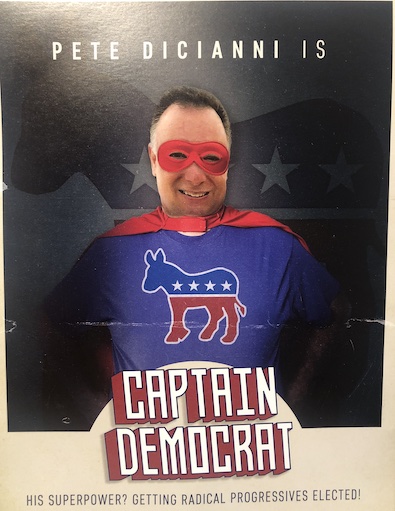 * Current Chair Dan Cronin is supporting Republican Greg Hart as his replacement in the same primary race…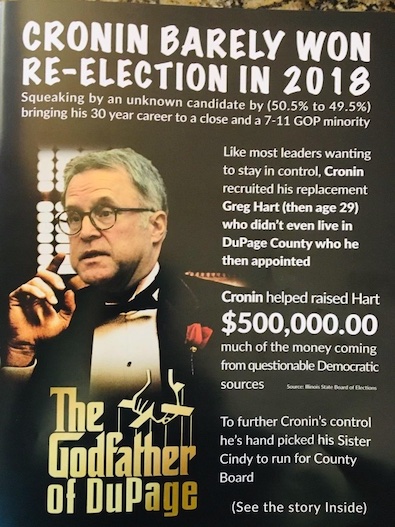 Flipside is here.
Which is "better"?
* Related…
* GOP purity test in DuPage County? Republican candidates for County Board chair question each other's Democratic ties: If elected to the top job, [Hart] said, he wants to keep taxes flat, make it easier for companies owned by women, minorities and veterans to do business with the county and ensure the sheriff and state's attorney get what they need to combat rising crime. DiCianni, 55, is a former mayor of Elmhurst who has helped to get several state laws passed, including a measure that requires insurers to cover autism treatment and one that allows police to track cognitively impaired people through GPS wristbands if they go missing.

* Daily Herald Endorsement: Hart for DuPage County Board chairman: Hart also took on a significant role in dealing with the opioid crisis in DuPage. He is the co-chairman of the Heroin/Opioid Prevention and Education Taskforce. The joint operation of the county board and board of health recommends policies, initiatives and programs to battle the opioid epidemic.

* GOP rivals for DuPage County Board chair trade barbs in high-stakes primary: If elected, Hart pledged to meet individually with every board member, regardless of their political affiliation, to understand their priorities. Hart said he can apply his expertise in management consulting — bringing together "diverse stakeholders that often don't disagree" — to the chairman's job. … During his mayoral tenure, the city's credit rating was upgraded and Elmhurst Hospital was rebuilt. DiCianni won his county board seat in 2012. "It's about who can lead, who's put the time in and who's got the credibility to bring these relationships that have been forged over years to the table to bring the county to the next level," he said. DiCianni, who touts a list of municipal backers, aims to unify mayors in DuPage, a group that's "always been divided."
24 Comments







































































Sorry, comments for this post are now closed.