* You'll remember that we connected the American Jobs and Growth Fund to the Jesse Sullivan campaign a while back…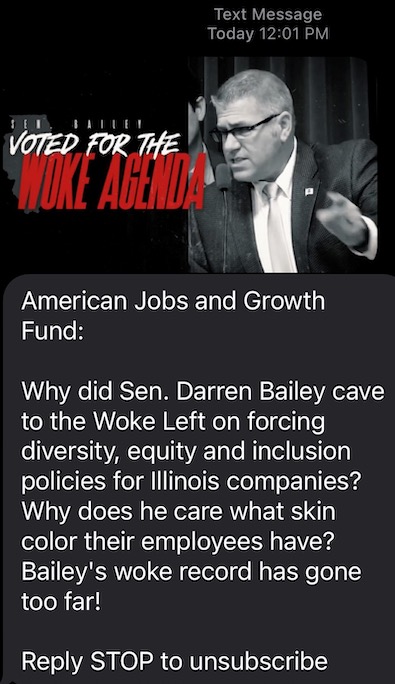 * ABC7…
"I think we can, we're surging; there's so many undecideds just now making up their mind," Sullivan said in more conservative DuPage County. "We've also energized a whole group of people who have not voted in Republican primaries before, but they're sick and fed up with how far left this governor has gone and want to fix the state."

Sullivan was in Arlington Heights Tuesday morning, meeting with volunteers there.

"We're ready to fight to save Illinois. We're out to fight for law enforcement, fight for our kids, get this indoctrination out of our schools, fight for the unborn, fight for our faith and our freedom, ready to take our state back from these corrupt insiders who have ruined it," he said.

Recent polls suggested there were still quite a number of undecided voters, but whether it's enough for Irvin or Sullivan to catch Bailey is the question that will be answered Tuesday.
* From a reader comes this photo of Jesse Sullivan at the Arlington Heights Metra station today…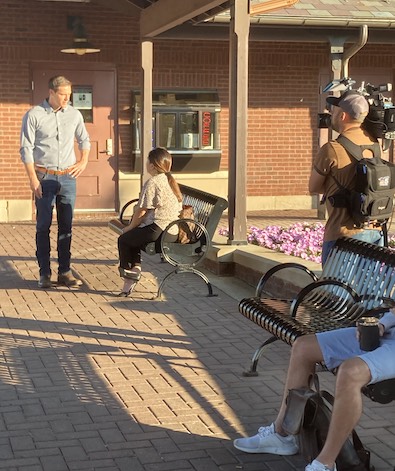 * Sullivan was also on WLS Radio earlier today…
We had 120,000 people leave the state of Illinois last year. We just lost Caterpillar, an iconic company. We lost Boeing we are losing Citadel now. We need somebody who actually knows what they're doing from a business standpoint. I went out to Stanford Business School after I got back from Afghanistan, and I learned how to create jobs. I've been running a business to do that around the world, but I'm going to create them right here at home and that requires a low-tax environment. I'm the only candidate in this race who vowed never to raise taxes on the people of Illinois because we don't have a revenue problem, we have a spending problem. And it's also you know, as a parent, one of the biggest differences is, I've said, I will ban this sexuality and racial indoctrination that's starting to happen in our schools. And we need a strong leader who's going to stand up against it. I have faith and family values rooted in my Christian faith, to say, I'm not going to sell out the people of Illinois. Not just the Democrats, it's these insider Republicans that have the same pay to play mentality. I don't owe anybody anything in this system, and I'm going to change it.
* Meanwhile, on a public way in Chicago…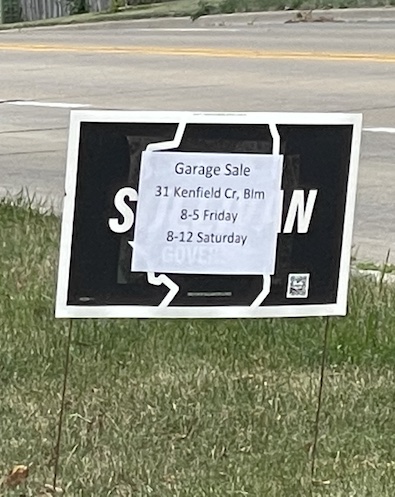 29 Comments






















































































Sorry, comments for this post are now closed.