* Here's a screenshot of the Associated Press Media Editors' joint interview of Gov. JB Pritzker and Sen. Darren Bailey. No journalists of color were on the panel. Two women were on the panel, but neither was called upon to ask questions, even though Marni Pyke is an experienced journalist who has been competently covering state politics for years…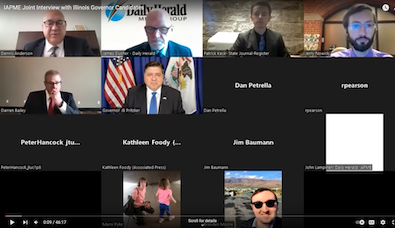 PS: Very little new ground was covered beyond what we discussed on Friday. But click here for a pretty good roundup from Capitol News Illinois.
12 Comments



































Sorry, comments for this post are now closed.