* Election day is in five days and early and mail-in voting has been underway for a while now. So, let's look at a few front pages of Gannett websites in this state, starting with the State Journal-Register…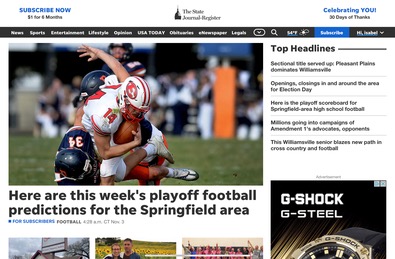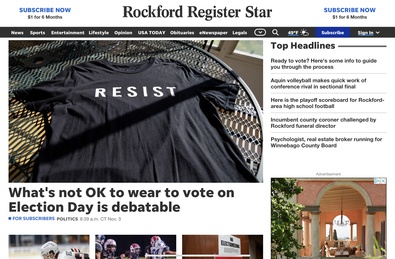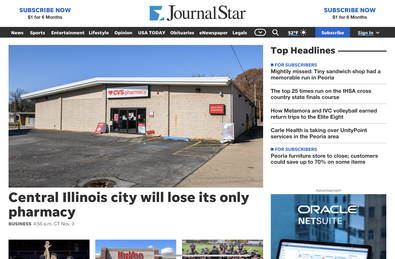 Except for that what not to wear headline and the generic election day info "guide," you'd barely know there was an election going on. And forget about news stories which help inform voters about who is running, what they stand for and why readers should care.
Gannett, you will recall, took over the printing of Dan Proft's newspapers when the Daily Herald was embarrassed into dropping its contract with him.
* So, let's take a look at one of Proft's papers that Gannett is printing…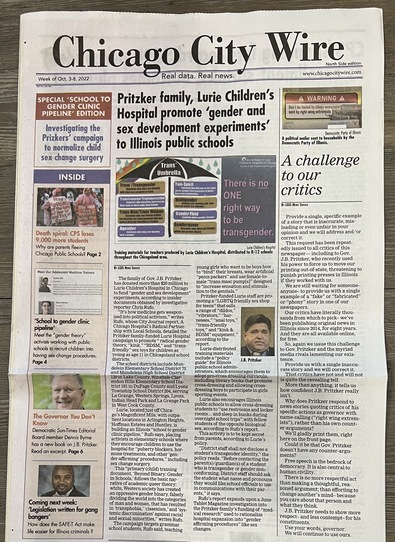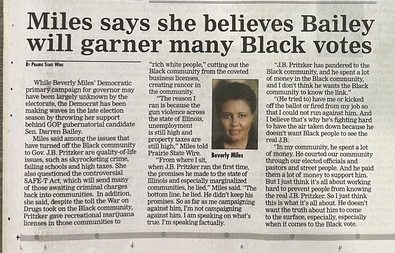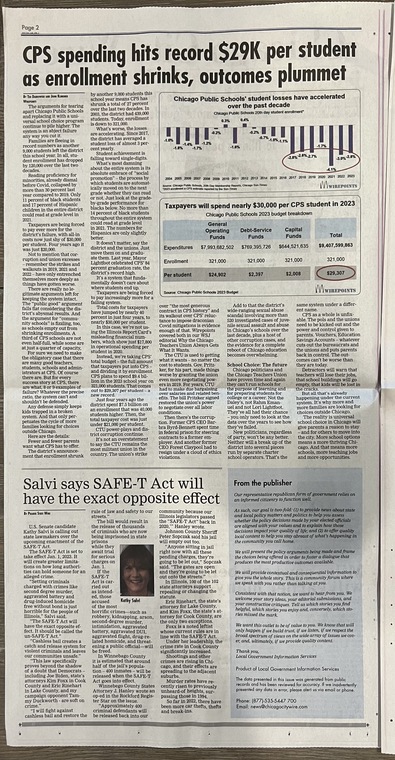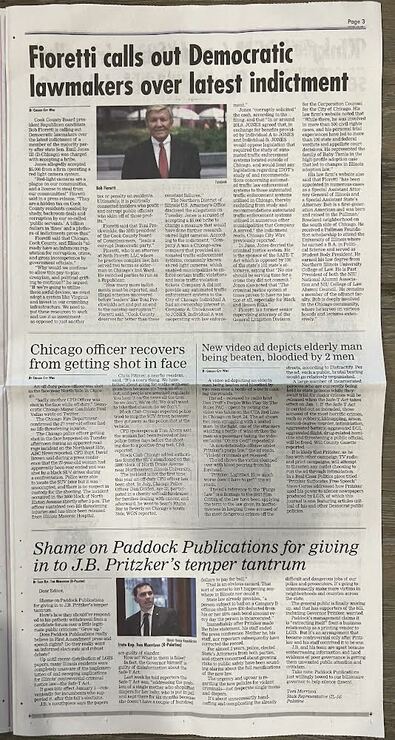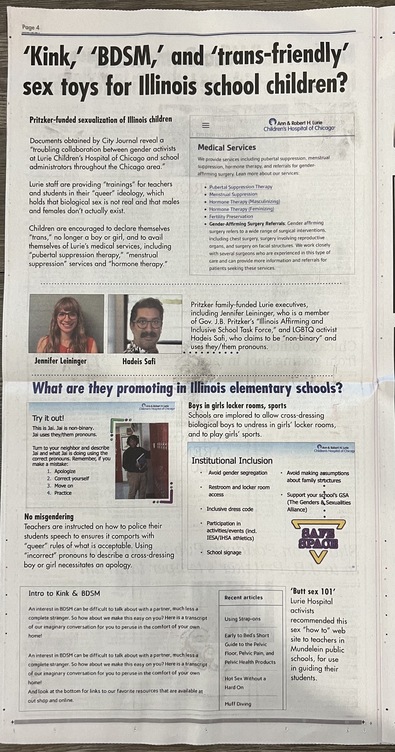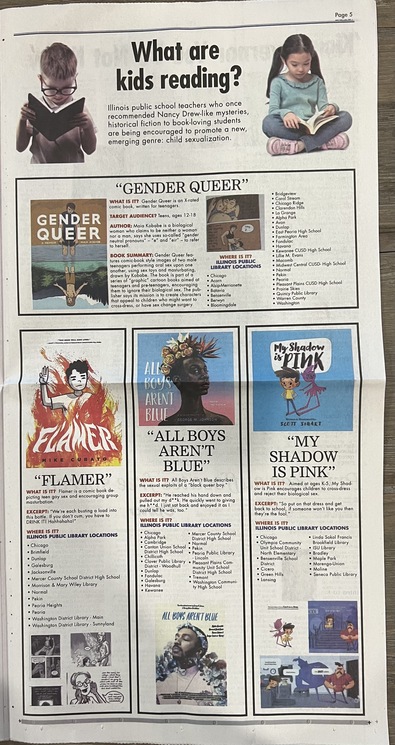 While basically blacking out local, state and national political coverage in their own actual newspapers, the company is printing all that political propaganda for cash. And it's not just today. I visit those papers looking for content every day.
Such a responsible "news" company.
53 Comments






























































































































































Sorry, comments for this post are now closed.