* Crain's…
Todd Ricketts is taking on Google, betting there's still a niche in internet search for what the former Republican National Committee finance chairman calls "unbiased, uncensored" media.

Ricketts, part of the family that made its fortune in the online brokerage business and owns the Chicago Cubs, recently launched Freespoke, which is described as "a search engine for the heart of America."

"The whole concept is to put all the information in front of people and let them make up their own minds," Ricketts says.

Google dominates the market with about 56% of all searches, followed by Microsoft at 21% and Yahoo at 9%, according to Comscore. Launching a new search engine may seem like a fool's errand. But this is, after all, the family that bought the Cubs and managed to win a World Series after more than a century of futility.
The site was launched several months ago, but I decided to wait and see if they could get the bugs out. It's no better now.
* For instance, Freespoke has a news search function, so I put it to the test. "JB Pritzker"…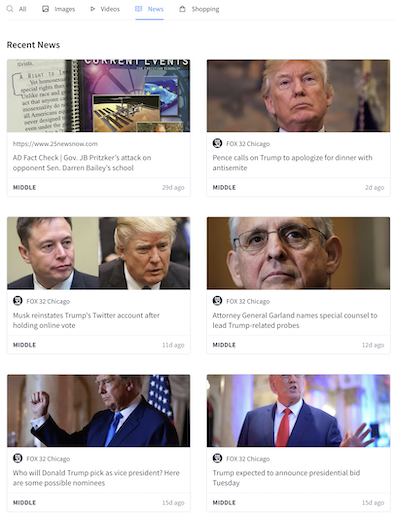 Google News results…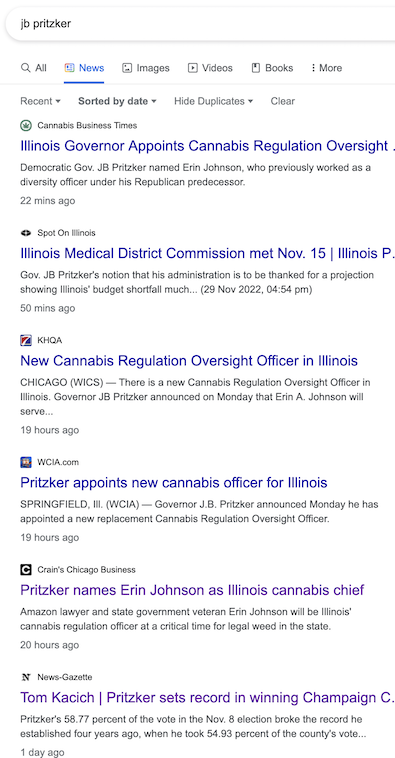 * Freespoke news search for "Don Harmon"…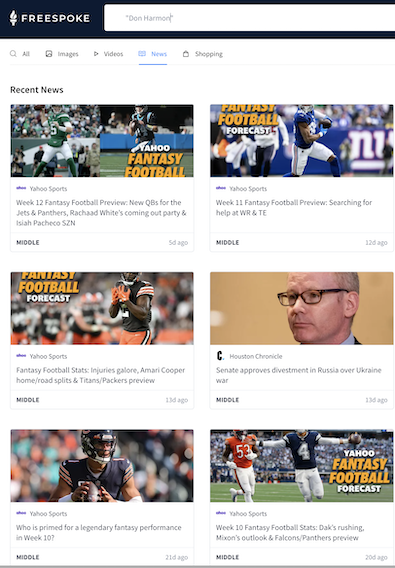 Google News…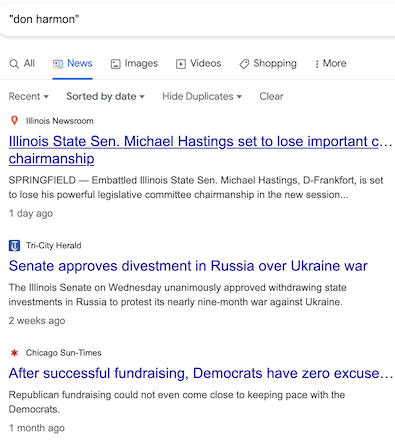 * Freespoke news search for Illinois Legislature…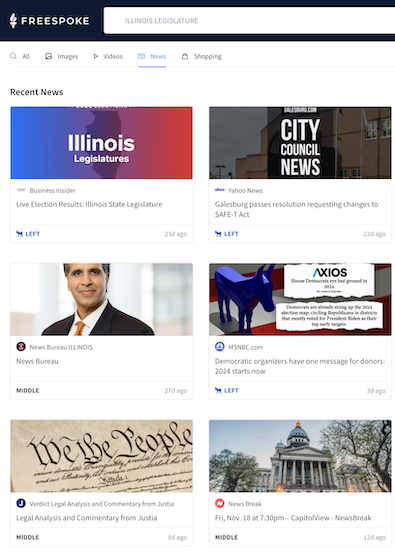 Google News…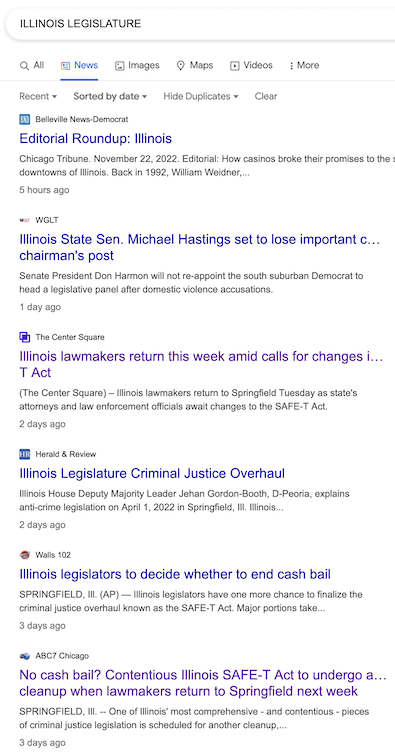 Yeah, that's enough for me. Google may have its faults, but Freespoke still looks useless for keeping up with the news I care about.
36 Comments











































































































Sorry, comments for this post are now closed.