* Washington Post…
Illinois Gov. J.B. Pritzker has seized on DeSantis's latest culture-warring — Florida's decision to ban an Advanced Placement course in African American studies — to articulate a contrasting vision for what topics should be permitted in classrooms. […]

In coming months, Pritzker will grow more vocal on this front, a source familiar with his thinking tells me. He will amplify the case that restricting classroom topics works against kids' interests and risks stunting intellectual growth, and that a more open approach sharpens their arguments and thinking, making them more competitive in the quest for higher education.

Pritzker will also argue that Illinois prides itself on refraining from the kind of directives that seem designed to encourage school libraries to remove books to avoid running afoul of the law.

As the source told me, the message will be: "Illinois doesn't ban books."
* The governor was asked today at a business-related event: "How does [the above article] square with the focus on your next four years as governor here in Illinois versus these national controversies?"…
Well, I think broadcasting our values here in Illinois is good for the state of Illinois. That we are opposed to banning books in the state of Illinois is something that people ought to know about us. That we are not interfering with the education system in the state and the way that a teacher presents, you know, their information to their classroom, their kids, you know, that we are, we're lifting up education, we're not tearing it down. And other states are doing that. And I think that, whether we're talking about businesses that are thinking about moving here, or people that are thinking about moving here, people are choosing not to go to those states where they're restricting freedoms, and instead coming to Illinois where we're protecting.
Please pardon all transcription errors.
* Asked if he was concerned about restrictions in Illinois…
I am. I think you see it in some of the school board candidates and library board candidates that are running, that, you know, there are organizations that are anti-LGBTQ, that are racist, they're anti Muslim, that are supporting candidates for these local boards. And they're trying to take over at a local level, and build up candidates at the local level that they can run, then run for the state legislature and for other offices. And we've seen some of them actually elevated to running for governor. So it's important without naming names. And it is important, I think, for people to pay attention to it, for us to elevate it to you in the media and for us to talk about it. Because number one, it's good for the state when people outside of Illinois hear about, and number two, when people in Illinois you know when they go to the voting booth, they may not be prepared to vote for candidates for school board or library board. And they need to be. They need to know that these people, some of the people who are running are actually part of these organizations trying to restrict freedoms.
* Told the Republicans are pushing candidates and asked whether the Democrats have a plan and are putting resources into the races…
We are supporting candidates that are standing up for freedom.
I've seen lots of Pritzker aldermanic endorsements, but not any in school board races. No money, either. And I don't recall receiving anything from the state party on that specific topic.
Your thoughts on this?
…Adding… Meanwhile, the Illinois Policy Institute has a "Parents Union" group that is focusing on elections and has some real winners posting there…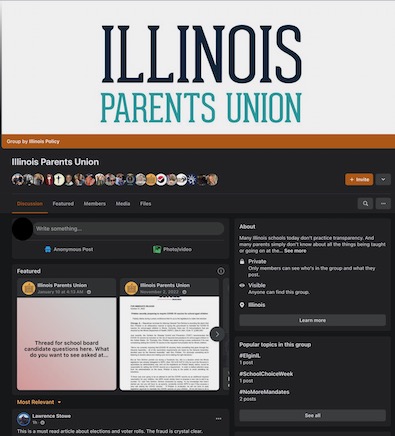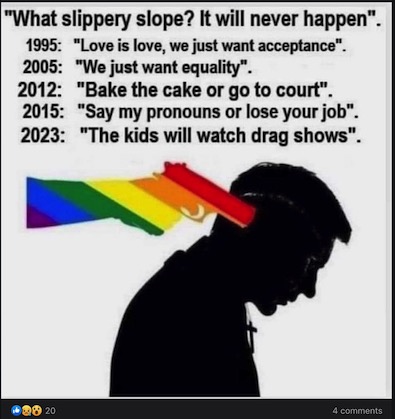 24 Comments







































































Sorry, comments for this post are now closed.