* The mystery shirt arrived early for committee today…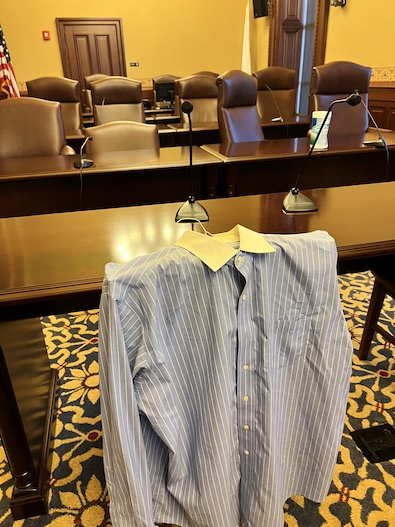 What a weird thing this is.
*** UPDATE 1 *** On the move again…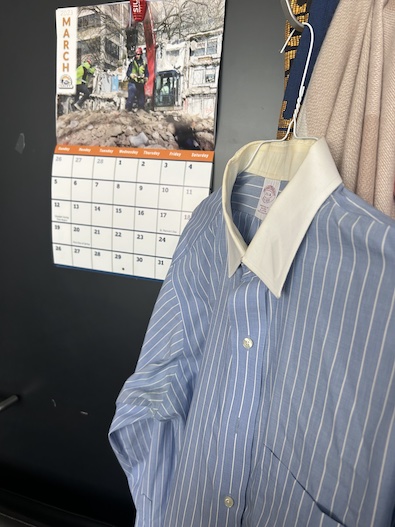 *** UPDATE 2 *** Part of the mystery has been solved. From comments…
I saw this shirt on the sidewalk two nights ago and hung it on the construction fence outside of Stratton. The shirt really is on the move!
The commenter included an email that only I can see. So, I reached out. The person is an intern for a legislative communications staff.
The shirt was on the hanger when the staffer found it.
*** UPDATE 3 *** This is the Capitol's blue room. So maybe a press conference is coming?…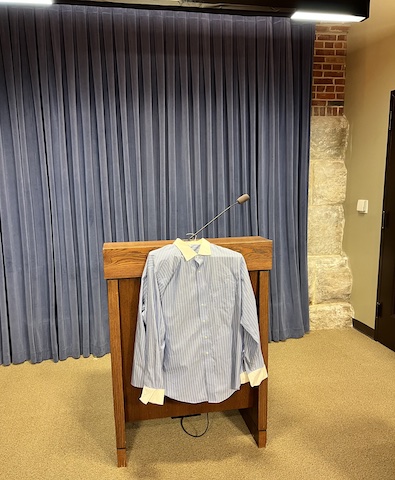 …Adding… FYI, it's a Brooks Brothers shirt, size 17 1/2 - 36.
*** UPDATE 4 *** Post-presser meeting with Senate President Harmon…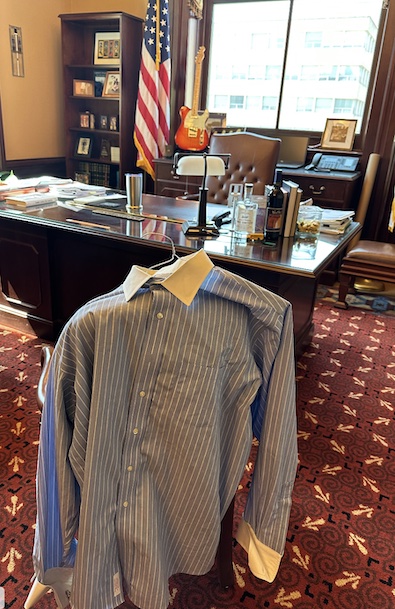 *** UPDATE 5 *** OK, a prominent lobster is actually wearing it now, which is kinda hilarious but also a bit yucky, if you ask me…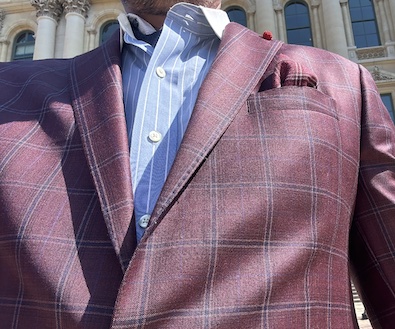 I mean, check out the collar staining…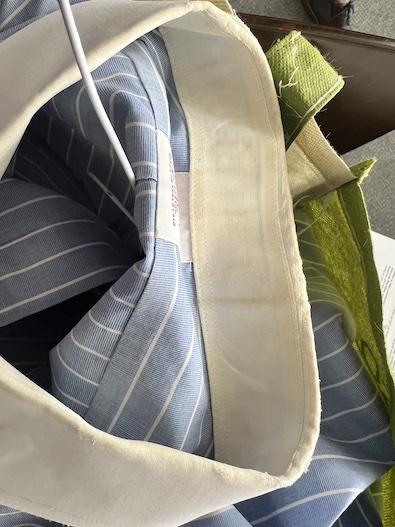 *** UPDATE 6 *** I hope it's not driving…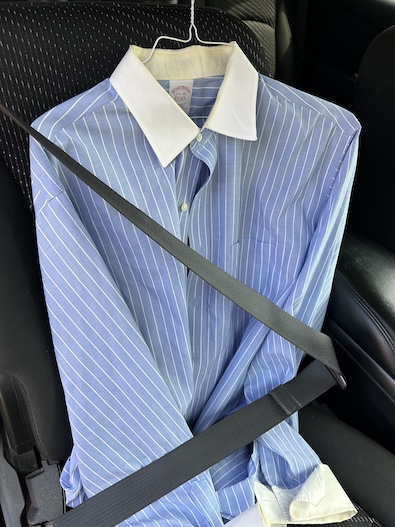 …Adding… I think the shirt is heading north for spring break.
*** UPDATE 7 *** Rep. Kelly Cassidy took the shirt to Wally's…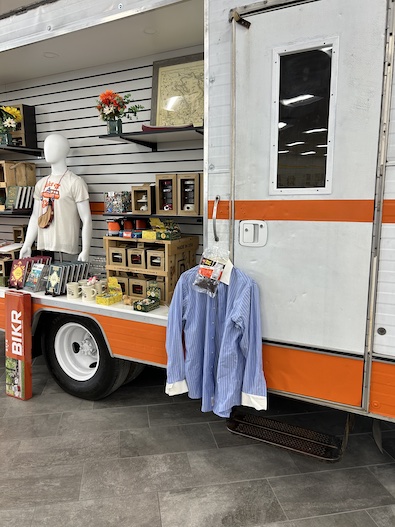 Rep. Marty McLaughlin happened to be at Wally's at the same time, saw what was going on and said, "Hey, that's my shirt." He apparently dropped it the other night while helping a fellow legislator. It's now back in the rightful owner's hands…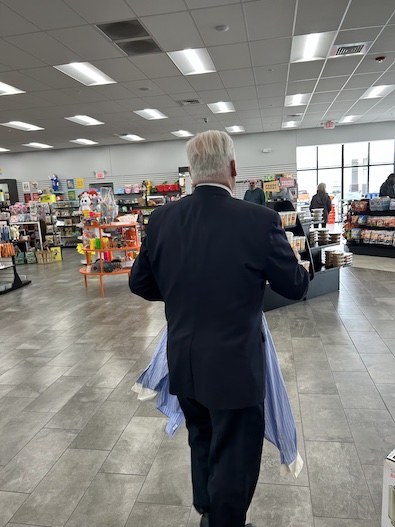 -30-
…Adding… OK, one more…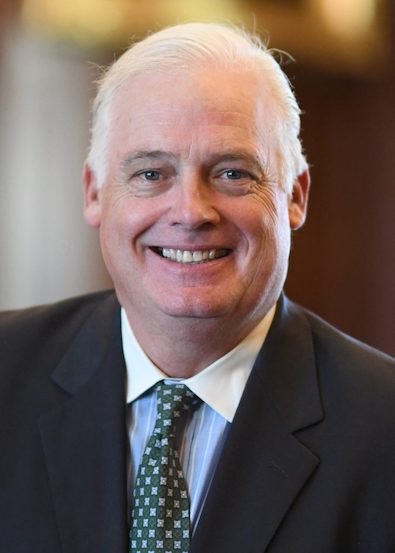 87 Comments




































































































































































































































































Sorry, comments for this post are now closed.