* This is a good idea and, speaking from experience, it would be even better if it had two rows…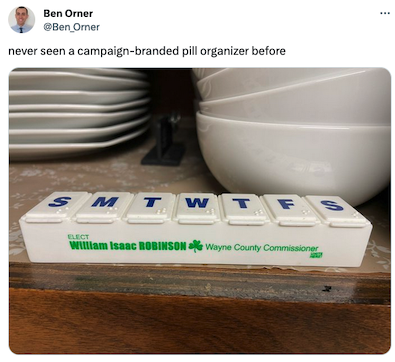 Seniors love freebies and they generally vote in high numbers. Getting your name in front of them twice a day would be a major positive.
One of the more effective events I've seen involve mobile shredders. People really turn out for those shredding events, probably because almost nobody in the private sector does them.
* The Question: What other giveaways should more politicians do? Please explain your answer.
51 Comments »
























































































































































Uncivil comments, profanity of any kind, rumors and anonymous commenters will not be tolerated and will likely result in banishment.