* AFSCME Council 31 has posted its tentative contract deal online for its members. I was able to secure a copy from a member. The most interesting part I saw while scanning through the documents…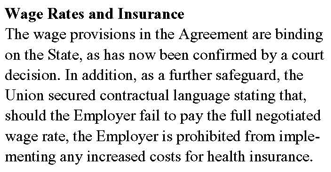 So, if there are no legislative appropriations for step increases, COLAs, etc., then the health insurance premium language will be null and void. Here are the wage hikes negotiated by AFSCME…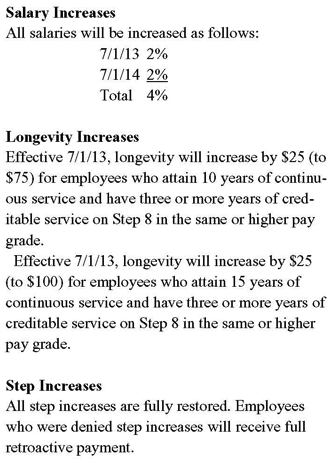 * The full document is here. Because of the way it was originally saved, you may have to use your "zoom" tool to read it.
If you see something interesting, make sure to make note of it in comments. Thanks.
Also, any media organizations which use the file should give credit to this website.
46 Comments









































































































































Sorry, comments for this post are now closed.