* Gov. Pat Quinn got a flu shot on Friday, the same day he failed to convince two judges for a stay during appeal of the previous day's legislator pay ruling…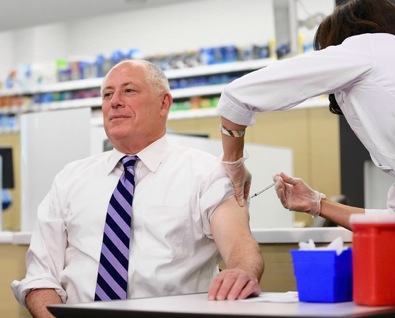 * The Question: Caption?
Funniest commenter wins a new Statehouse mobile app that I'll be launching soon.
Our most recent winner was Old Shepherd…
"As God is my witness, I thought turkeys could fly!"
109 Comments






































































































































































































































































































































Sorry, comments for this post are now closed.