* This photo was shared by Gov. Quinn's campaign. It's from a Labor Day event that Bill Daley apparently did not advance all that well…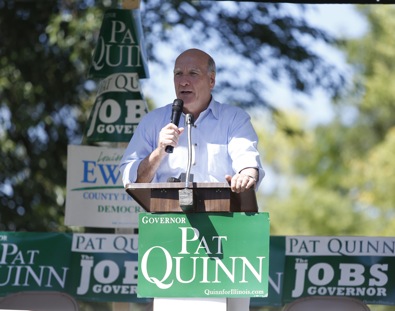 Oof.
Best caption wins a free beverage on me anywhere in Illinois.
…Adding… You can watch Daley's 9:30 press conference live by clicking here.
…Adding More… This just doesn't make sense…
"Questioning my Demo values very offensive to me" says BDaley about PQuinn #ILGOV2014

— Mary Ann Ahern (@MaryAnnAhernNBC) September 17, 2013
He adamantly refuses to endorse the incumbent Democratic governor and leaves open the possibility that he could endorse Gov. Quinn's Republican opponent, yet he's angry that anyone would dare question his Democratic bona fides?
Don't let the door hit you on the way out, Bill.
81 Comments


















































































































































































































































Sorry, comments for this post are now closed.