================================================
*** UPDATE *** You can watch the full debate here.
================================================
Have a great holiday weekend and I'll see you Monday.
UPDATE: WHOA!!! Here are some must-see video clips from the debate.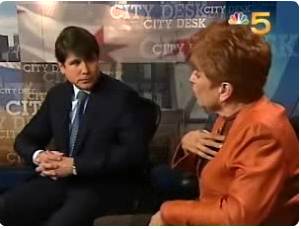 After watching these clips all I can say is Dick Kay is the best and he should reconsider his retirement. Everyone else who hosts a debate this year will be compared to Kay's effort, and they'll have a very high bar to hurdle. Those over-regulated, over-scripted, candidate-directed, self-important glorified press conferences that were the staple of the primary season have got to be rejected this fall.
No Comments
Be the first to comment.
Sorry, comments for this post are now closed.