* A new poll conducted by the Midwest Initiative at Monmouth College of 500 registered voters in eight Midwestern states found that when people are asked to identify which states they thought of when they heard the word "Midwest," Illinois comes out on top…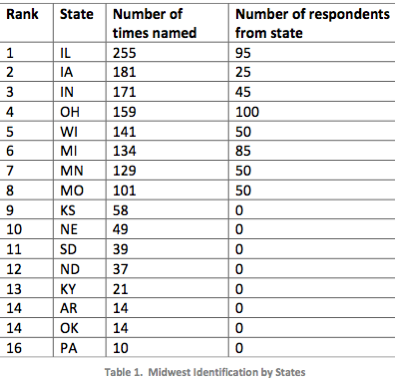 Since there were 500 respondents, those 255 mentions of Illinois is a majority.
From the pollster…
There is a weak correlation between state of residence and the states named, for the eight states from which respondents were drawn were listed by one hundred or more respondents as Midwestern.

If there is a pattern here, it is one of an absence of consensus and, at one level, a bit of confusion about the Midwest. The inclusion of Ohio and Michigan suggests that the Midwest still carries some identification with the historic "Old Northwest" of the Northwest Territories (Indiana, Illinois, Michigan, Minnesota, Ohio, and Wisconsin), though Iowa, so often thought of as the quintessential Midwestern state, finished second in the number of times named despite having only 5% of the total respondents.
* Another question asked what values respondents thought of when they heard the word "Midwest"…

* "All things considered, on a scale of 1-10 (with 1 being not satisfied at all and 10 being extremely satisfied), how satisfied are you to live in the Midwest?"…

About 75 percent rate their satisfaction at 6-10. Not bad at all.
* A bright outlook for the future…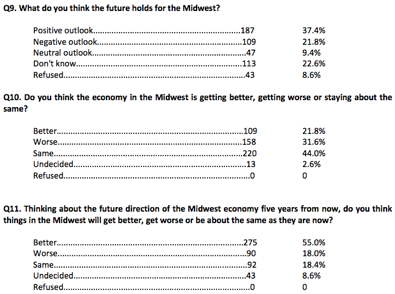 * But Midwesterners really don't like the way things are heading right now…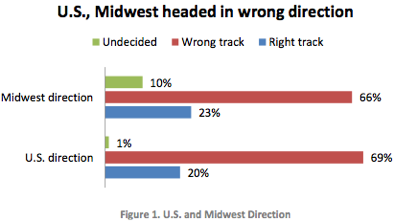 * And globalization and trade are not always viewed as positive things…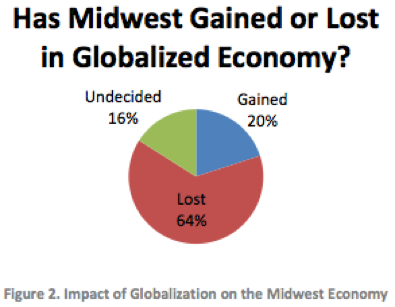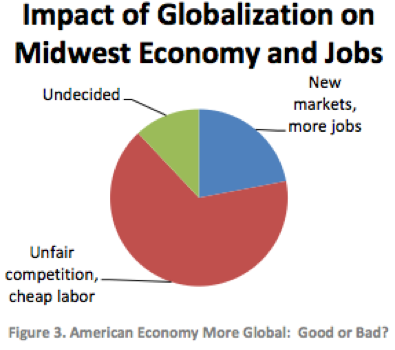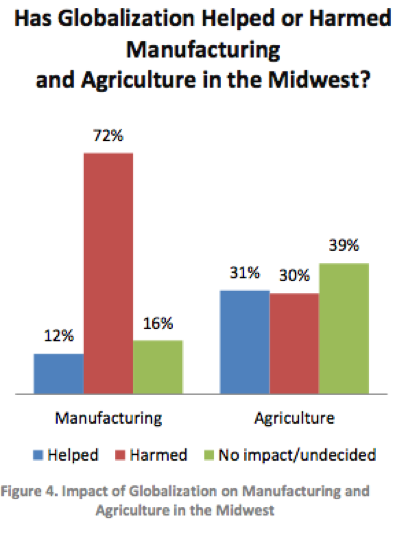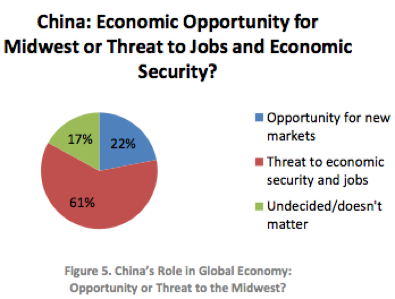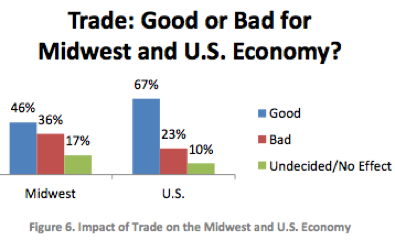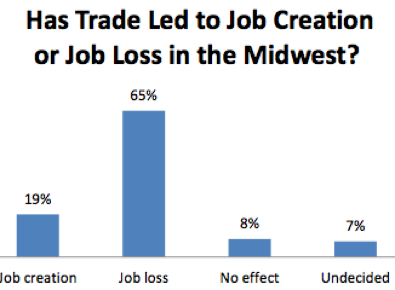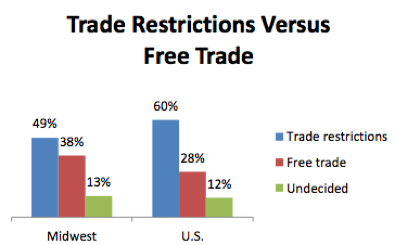 * Methodology…
Live calls to 500 registered voters in eight Midwestern states: Illinois, Indiana, Iowa, Michigan, Minnesota, Missouri, Ohio and Wisconsin. The random sample poll was conducted from March 23-24 and has a margin of error of +/- 4.4% at a 95% confidence level.
Thoughts?
24 Comments







































































Sorry, comments for this post are now closed.