* Illinois Public Radio Statehouse Bureau Chief Amanda Vinicky posted a photo of a couple of House Democratic campaign operatives who were holding a place in line late last night in front of the State Board of Elections. The HDems set up their encampment Friday afternoon. I adjusted the contrast, etc. so you could see it better…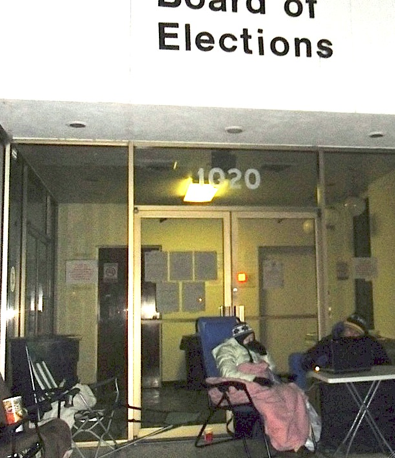 * The Question: Caption?
49 Comments


















































































































































Sorry, comments for this post are now closed.