* It's Friday, it's too hot in Springfield to go outside and my 1997 automobile's air conditioning system can't keep up with the heat so it appears I am trapped at home for now.
I need some entertainment.
Gov. Pat Quinn's button says "Cheer up." Umm…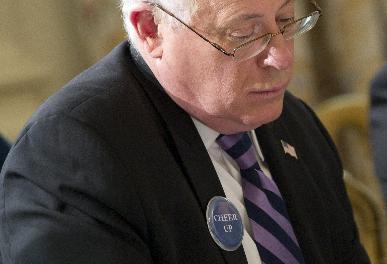 * The Question: Caption?
43 Comments
































































































































Sorry, comments for this post are now closed.