* From a Chicago Tribune profile of Joe Walsh this week…
Walsh is also against gay marriage, saying it is a religious as well as a "socioeconomic issue." Walsh argues that "male-female, two-parent households" produce children who do better in school, stay away from drugs and are less likely to be in poverty.
* But Walsh used to be solidly for gay rights. Check out this 1996 story from the Windy City Times when he ran against longtime Congressman Sid Yates. Click for a better view…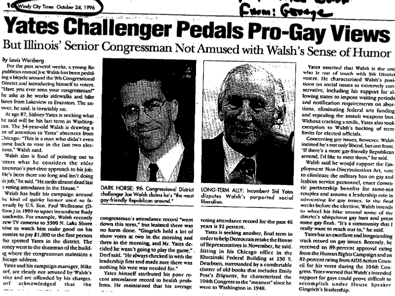 * Now for the closeup…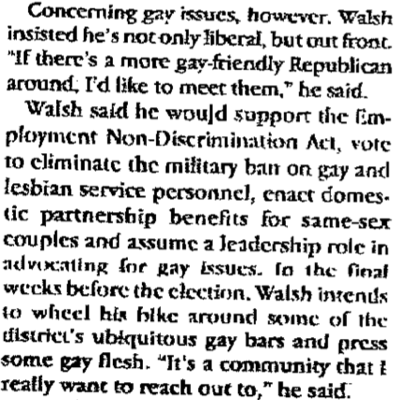 Discuss.
40 Comments























































































































Sorry, comments for this post are now closed.