* A friend pointed me to a chart at Daily Kos yesterday which shows presidential results by states ranked most Democratic to least Democratic. Since 1992, Illinois has been in the top eleven of the most Democratic states (ten, if you don't include the non-state Washington, DC). Click the pic for a larger image…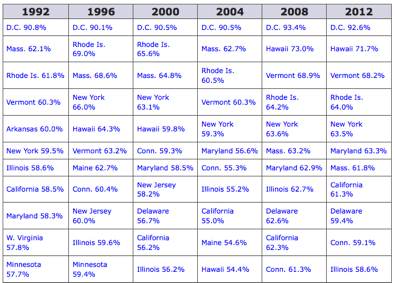 Our average over the past six elections is ninth. Yet, we had ten years of Republican governors in the time period covered, although there haven't been any in a decade.
17 Comments


















































Sorry, comments for this post are now closed.