* Tribune…
Democratic state Senate President John Cullerton on Sunday continued his push for legislation that would give a special driver's license to illegal immigrants.

Cullerton told congregants at a packed Spanish-language service at St. Pius V Church in Pilsen that though the bill sailed through the Senate, he would need their help to get it through the House.

"The reason why we need to pass this legislation is not just so that illegal immigrants can drive, but also so that everyone will be safe," said Cullerton, whose talk was translated into Spanish. "I hope you can continue to encourage your legislators in the House of Representatives to vote for the bill."

Under the measure, an estimated 250,000 illegal immigrants would be eligible for three-year renewable driver's licenses. The special licenses would require drivers to pass vision, written and road tests. It could not be used as an official form of identification.
* Cullerton photo…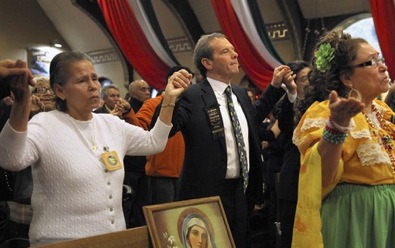 Caption?
37 Comments














































































































Sorry, comments for this post are now closed.