* State Rep. Kelly Cassidy (D-Chicago) is a gun control proponent and sponsored Wednesday's restrictive concealed carry amendment that received just 31 votes. I was chatting with Cassidy yesterday because Capitol Fax was mentioned during debate Wednesday and we talked about the mail she's been getting about the issue.
As you might imagine, some of them have been pretty darned harsh. I asked her to send me a sample. Here's one. Click the pics for larger images…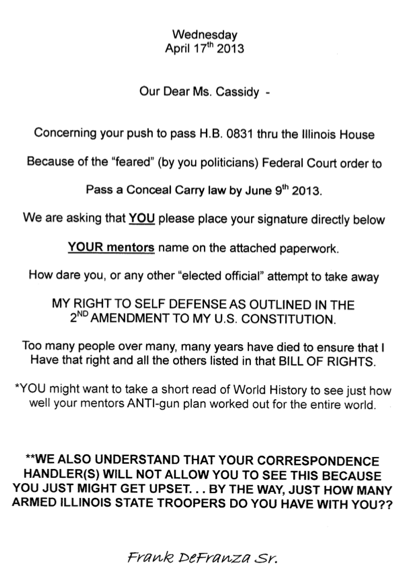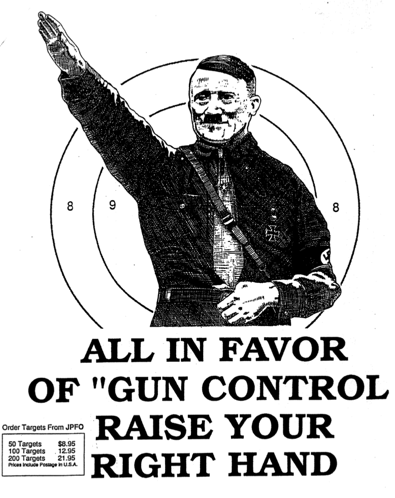 So, the moron claims Adolph Hitler is a "mentor" of a Jewish state legislator. Idiot.
You pro-gun people need to get your compatriots in check. End of story.
79 Comments












































































































































































































































Sorry, comments for this post are now closed.