* A group called Fair Economy Illinois was at the Statehouse yesterday to lobby for a corporate transparency bill and a proposal to close some corporate loopholes.
* But the group also forced its way into the Illinois Manufacturers' Association headquarters yesterday. From the IMA…
A group of approximately 50 protesters forced their way into IMA's Springfield lobby and briefly chanted anti-fracking slogans for about 10 minutes Wednesday afternoon.

The well-rehearsed protest disbursed when the group's leaders heard police being dispatched via scanners they were monitoring.

No damage was done, no arrests were made, and no minds were changed about the benefits of hydraulic fracturing.
The IMA building has a secure, electronic entrance, but apparently one of the protesters posed as a flower delivery person and that's how the rest of them got in. The protesters also apparently hung up a sign on the outside of the building calling the IMA the "Illinois Money-Grabbing Association."
* From the Twitters…
@ilpeoplesaction @npaction funny how calm @ima_today sounds in this post, because they were extremely unnerved by our presence.

— The People's Lobby (@peopleslobbyusa) May 9, 2013
* A short video of the protest inside the IMA…
* A photo from the protesters entitled "is this where they manufacture our elected officials?"…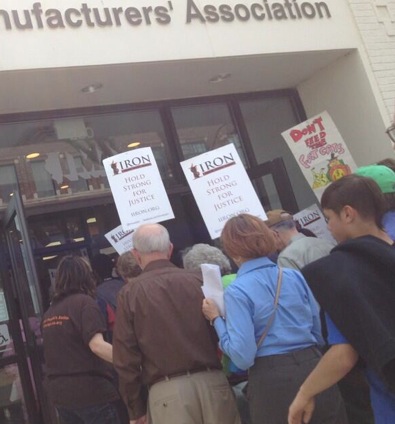 * And a photo provided by the IMA…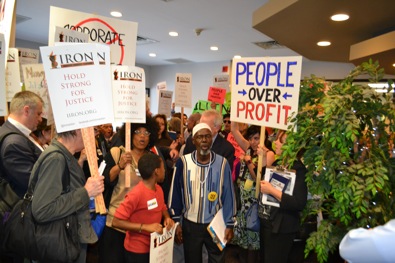 28 Comments



















































































Sorry, comments for this post are now closed.