* Rep. Brandon Phelps, an avid concealed carry supporter, and Sen. Kwame Raoul, the sponsor of a rival concealed carry bill which is staunchly opposed by the NRA, talk it out…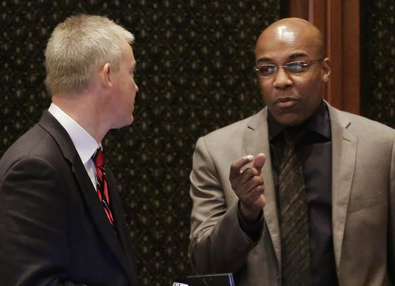 * The Question: Caption?
Keep it clean or you'll be banned. Thanks.
40 Comments























































































































Sorry, comments for this post are now closed.