* We spent the better part of spring break at a campground in the Florida panhandle. Oscar the Puppy and I drove down there together. It was a long ride, and his first extended trip, so I wasn't sure how he'd behave.
Turned out, he was a perfect angel the whole way down and back. Here he is chilling during an overnight stop on the way south…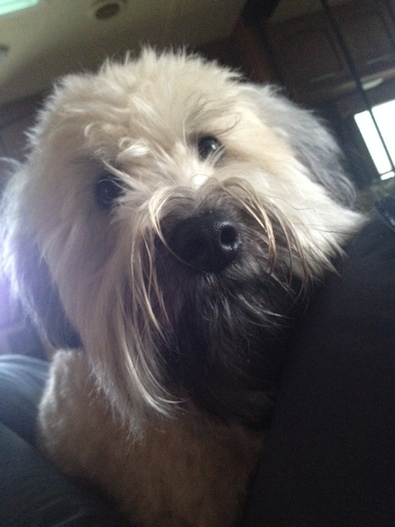 * The campground was right on a beach. A local ordinance only allows residents to apply for licenses to take their dogs onto the beach. I thought that was kind of unfair, and a cursory look at the ordinance revealed that there were no enforcement provisions. So, with some trepidation, off to the beach we went…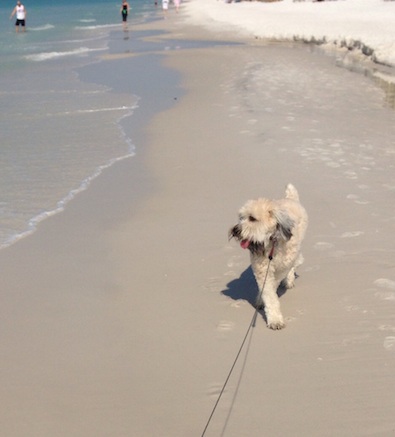 * Oscar loved playing in the tidal pools…
* But he wasn't really into the waves…
Heh.
* Oscar makes lots of new friends wherever he goes, and this trip was no exception…
Cricket was actually much sweeter than her playful growl might make her seem. Oscar loved her.
* Alas, we eventually had to drive home. We were both so tired yesterday that we just sat in the back yard and zoned out for a long time…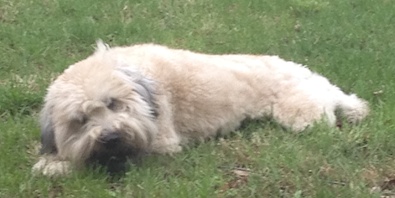 Man, I love that little guy.
16 Comments















































Sorry, comments for this post are now closed.