* I'm sure you know this already…
The Illinois Republican Party State Central Committee on Saturday elected Cook County Commissioner Tim Schneider as its chairman.

Schneider, who was unanimously elected to a four-year term as the Illinois Republican Party's chairman, replaces Jack Dorgan, who held the position since June and was named co-chair of GOP gubernatorial candidate Bruce Rauner's finance committee last week.

Schneider, a small business owner from Bartlett, has been a Cook County commissioner for the 15th district since 2007.
Little is known about Schneider's view on social issues, and there aren't that many pictures of him on the Internet, so this Facebook pic, of Schneider standing between ousted GOP Chairman Pat Brady and state Sen. Matt Murphy, will have to do. Let's welcome Chairman Schneider, shall we?…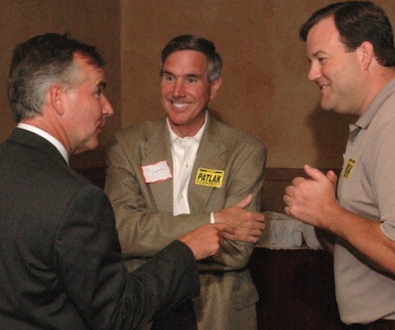 47 Comments












































































































































Sorry, comments for this post are now closed.