* State Sen. Dan Kotowski, his chamber's softball coach, was noticeably peeved with the way I wrote my story today about last night's game. The Senate won, 7-3, yet Kotowski thought I should have placed far more emphasis on the Senate's alleged "skills" rather than the innumerable blunders by House players (which I found far more entertaining).
So, today he rose in debate, and for several fiery minutes Kotowski tore into my story and regaled his legislative audience with heroic tales from last night.
* It was all in fun. I teased him afterward by asking him what he (the chairman of a Senate appropriations committee) and Bruce Rauner have in common.
The answer? Neither guy has a budget plan.
* From Kotowski's Facebook page…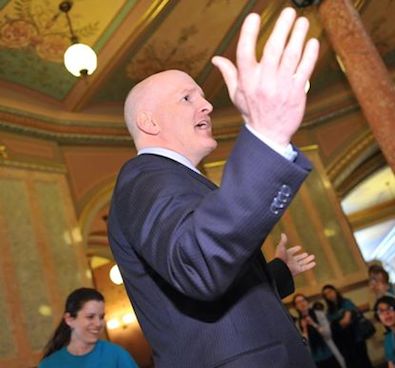 * The Question: Caption?
72 Comments























































































































































































































Sorry, comments for this post are now closed.