* My former intern Barton Lorimor proudly posted a Facebook photo today of his supremely cute baby daughter, Robin…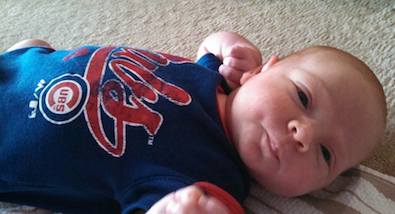 * An all-in-fun flame war instantly ignited…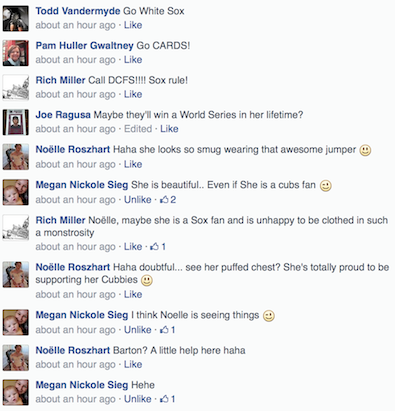 * The Question: Is Baby Robin happy to be clothed in Cub garb, or is she wanting a different team's jumper?
…Adding… Barton's Twitter react…
And then there are days a @capitolfax tell-all book looks more likely. #twill #itsON #cubs #rockinrobin

— Barton Lorimor (@bartonlorimor) July 2, 2014
Heh.
33 Comments


































































































Sorry, comments for this post are now closed.