* AARP has a new poll of Illinoisans aged 50 and over. Click here to read it all. Let's start with the politics. Bruce Rauner leads Gov. Pat Quinn 48-39…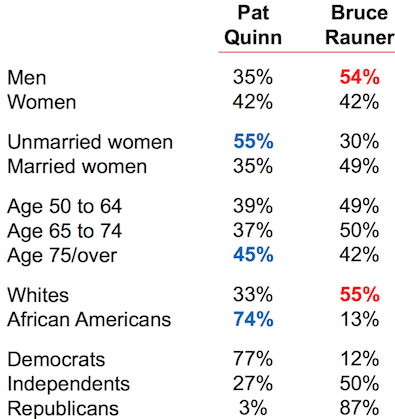 Again, the governor has base problems.
* President Obama's job approval rating is upside down among the 50+ crowd…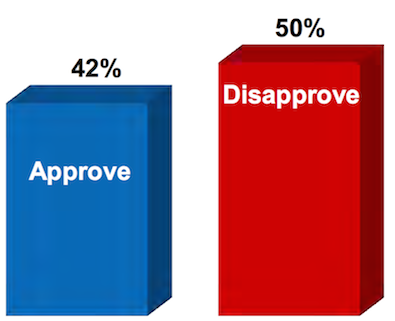 * But the real story here is the deep anxiety levels among the aging and aged. For instance, 61 percent of non-retirees say they have or will delay their retirement for financial reasons. And 76 percent of all of those polled say the Illinois economy is bad, with 46 percent saying it's "very bad"…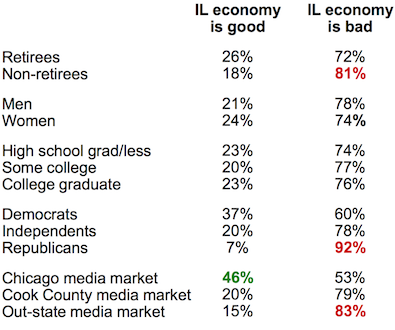 * Almost two-thirds say their income is falling behind their cost of living…
* "Looking ahead to the next five years or so, do you feel more hopeful and confident, or more worried and concerned about being able to achieve your economic and financial goals?" More worried and concerned are in red…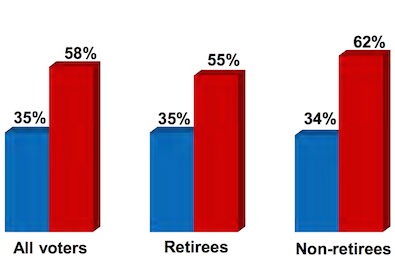 * "Voters are assigned 20 points for each of five economic concerns about which they say they worry very or somewhat often. A minimum score of 0 reflects no economic anxiety, while a maximum score of 100 indicates a great deal of economic anxiety"…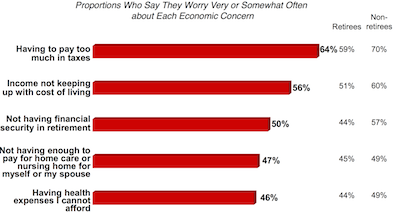 It isn't difficult to see why Bruce Rauner keeps bringing up the tax issue every chance he gets.
* On to other concerns. 64 percent said it was important to them "that the next governor preserve access to reliable, affordable landline service in Illinois," with half saying it was "very important"…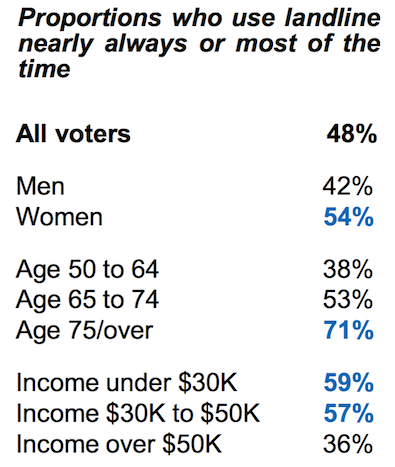 * "How important is this issue in helping you make your voting decisions this year? - Helping older people and the disabled live independently." 79 percent said it was important, with 65 percent saying "very important"…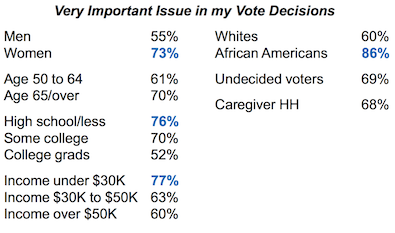 19 Comments
























































Sorry, comments for this post are now closed.