* Rauner paid over $56K for the steer and is donating it to the U of I's ag college…
The Republican candidate for Illinois governor placed a winning bid on a champion steer at the Illinois State Fair.

Bruce Rauner is a Winnetka businessman. His campaign says he and wife Diana, as well as the Friends of Pike County 4-H bought the Land of Lincoln Grand Champion Steer at the Governor's Sale of Champions at the fairgrounds Tuesday. His spokesman says Rauner is vacationing in Montana, so the bid on the steer was made by others on his behalf.

The auction was hosted by Rauner's Nov. 4 election rival, Democratic Gov. Pat Quinn.
No irony there.
Heh.
* Meanwhile, this is from a press release…
Today is Governor's Day at the Illinois State Fair. But for the second year in a row, Pat Quinn and Illinois Democrats won't hold their traditional all-out rally. Why? With a laundry list of broken promises, record job losses and multiple criminal investigations, Pat Quinn and his allies have little cause to rally.

If Pat Quinn won't share his record on Governor's Day, the Illinois Republican Party will do it for him throughout the day. The ILGOP begins this morning by launching PatQuinnocchio.com, a website dedicated to exposing Pat Quinn's broken promises – from raising taxes and cutting education to record job losses and Blagojevich-style corruption.

"As a career politician, Pat Quinn has broken almost every major promise he's made," Illinois GOP Chairman Tim Schneider said. "After saying he wouldn't raise taxes on middle-class families, he increased taxes on everyone by 67% and now wants to make his tax hike permanent. Pat Quinn promised he'd invest in education, but cut it by $500 million instead. And he said job creation was a top priority, but Illinois leads the Midwest in job losses. Illinois has had enough of Pat Quinnocchio's lies, and we're going to hold him accountable in November."

The ILGOP will advise of further Governor's Day activities later this morning.
The photo you see at the website…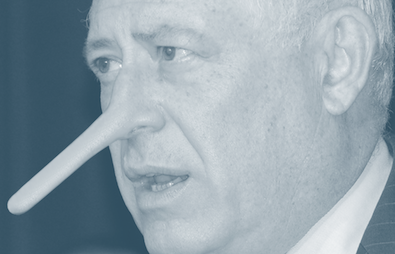 Oof.
71 Comments




















































































































































































































Sorry, comments for this post are now closed.